Pope Francis Declares Death Penalty Unacceptable In All Cases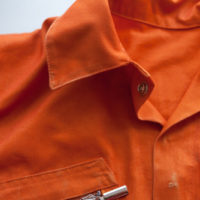 In an announcement that could affect the use of the death penalty throughout the U.S. and elsewhere in the world, in early August, Pope Francis declared that the death penalty is always wrong, regardless of the circumstances of a case. He also officially altered this in the "Catechism of the Roman Catholic Church," the book of doctrine that is used by Catholics worldwide.
For years, judges, officials, and politicians in the U.S. have argued that the church was not opposed to capital punishment in arguing for its justification—a statement that will now likely be challenging to make in pushing for states that have not yet outlawed the death penalty to continue with it.  Specifically, in a 2002 article, the late U.S. Supreme Court Justice Antonin Scalia stated that he did not find the death penalty to be immoral and was confident that the Catholic doctrine allowed for it.
Could This Affect The U.S. Supreme Court?
Conversely, Pope Francis indicated that capital punishment was unacceptable because it attacked the "inviolability and dignity" of people, and that the church will actively work towards the abolition of the death penalty worldwide.
A number of self-identified Catholics currently sit on the U.S. Supreme Court and/or are current nominees to the Court, including Justice Samuel A. Alito Jr., Judge Amey Coney Barrett, Judge Brett M. Kavanaugh, Chief Justice John G. Roberts Jr., Justice Sonia Sotomayor, and Justice Clarence Thomas.
Status of Death Penalty in U.S. States
Currently in the U.S., most states still have the death penalty. Those that have gotten rid of it include New Mexico, North Dakota, Minnesota, Iowa, Wisconsin, Illinois, Michigan, West Virginia, Maryland, Delaware, New Jersey, Connecticut, Rhode Island, Massachusetts, New York, Vermont, and Maine. In addition, there is currently a governor-imposed moratorium in Washington, Oregon, Colorado, and Pennsylvania.
What About A Stronger Belief In Worldwide Rehabilitation Of Those Convicted Of Crimes?
Pope Francis has named abolishing the death penalty amongst his highest priorities for many years, along with caring for the environment, immigrants, and refugees. He has indicated that his decision is based on the belief that "society can only benefit from the rehabilitation of those convicted of crimes" and to demonstrate "respect due to every human life." Those who support him in this announcement have pointed out that his two immediate predecessors—John Paul III and Benedict—laid the groundwork for the church coming out against the death penalty as well, stating that this could become a "banner social justice issue" for the church.
Experienced Criminal Defense Attorney Serving New York & New Jersey
If you have been accused of a crime and face significant criminal charges, contact New York and New Jersey criminal defense attorney Phillip J. Murphy for assistance today.
Resource:
nytimes.com/2018/08/02/world/europe/pope-death-penalty.html