Practicing "Unlicensed Dentistry" In New Jersey Can Land You In Prison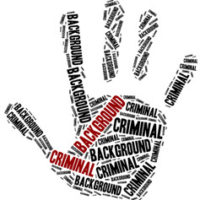 Did you know that in New Jersey (and certain other states), you can go to prison for practicing certain professions without a license? Two men recently arrested for this found out that practicing "unlicensed dentistry" doesn't just open you up to potential civil litigation from clients, but also carries a prison term of up to five years in New Jersey.
Indeed, the State Board of Dentistry not only requires practicing dentists to apply for licensure, but to also complete a specific Orientation program prior to receiving a license to practice dentistry in the State of New Jersey. The applicable law–the New Jersey's Dental Practice Act–lists very specific requirements for practicing dentistry in New Jersey.
Dentistry "Crimes" In New Jersey
Perhaps most notably, the Board has certain investigative powers that apply to crimes involving the practice of dentistry, and licensed dentists are expected to cooperate with these powers. These powers cover any and all activities related to:
Obtaining a license via committing deception, fraud, or misrepresentation;
Failing to list a criminal conviction on your application;
Employing deception, dishonesty, false promise, false pretense, or fraud in any way;
Committing gross incompetence, malpractice, or negligence which resulted in damaging or endangering the health, life, property, safety, or welfare of someone else;
Engaging in repeated acts of simple incompetence, malpractice, or negligence;
Engaging in occupational or professional misconduct (for example, administering general anesthesia without first obtaining a specific permit from the Board);
Altering dental records without providing proper dating and identification;
Engaging in crimes of moral turpitude or those related to adversely practicing dentistry;
Undergoing a disciplinary action related to a license issued by another agency, authority, or state;
Failing to comply with any regulation administered by the board;
Practicing while incapable of complying with licensee requirements consistent with public health, safety, and welfare;
Violating the Insurance Fraud Prevention Act;
Presently engaging in alcohol or drug-use which would impair one's ability to practice dentistry with reasonable safety and skill (either at the current time or anytime within the previous 365 days);
Indiscriminately dispensing or prescribing controlled (dangerous) substances;
Being involved with unlicensed practice in any way; and
Engaging in fraudulent advertising.
One New Jersey Dentist Sentenced To Eight-Year Prison Term
In December 2017, the Attorney General and the Office of the Insurance Fraud Prosecutor sentenced the owner of Central Jersey mobile dental practice to eight years in prison, and ordered him to pay $7 million in restitution and civil penalties in association with Medicaid fraud. Clearly, the State of New Jersey takes its professional licensing and ethics requirements very seriously.
Experienced New Jersey Criminal Defense Attorneys
If you have been accused of a crime related to a professional license, you should work with an experienced criminal defense attorney in order to ensure that your rights are protected.
Phillip J. Murphy has been representing clients in Bergen County, New Jersey, and surrounding areas for more than 25 years. Contact our office today to find out how we can help.
Resources:
newyork.cbslocal.com/2018/02/07/new-jersey-unlicensed-dentistry/
nj.gov/oag/newsreleases17/pr20171215a.html
state.nj.us/lps/ca2/Dent1/exam/index.htm