Proposed Federal Law Could Have Broad Repercussions on Civil Rights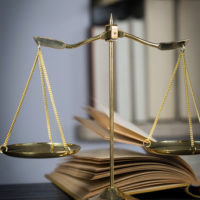 A bill that was introduced in the House this month (September) has many civil rights advocates extremely concerned: H.R. 3697—titled the "Criminal Alien Gang Member Removal Act—would create sweeping grounds for barring entry and/or justifying the deportation of immigrants based on mere suspicions of gang affiliation.
Perhaps of most concern is how key terms—such as "criminal gang"—are defined, and the implications these broad terms and definitions could have on innocent people who could then be accused of crimes they have not committed.
Suspicious Definitions
Under the terms of the proposed law, the term "criminal gang" would attach itself to any group, club, organization, or association of five or more people that has, as one of its primary purposes, the commission of one or more of the following criminal offenses, which the members engage in or have engaged in within the past five years, or any group that has been designated as a "criminal gang" by the Secretary of Homeland Security in consultation with the Attorney General. The covered offenses would include:
Felony drug offenses;
An offense under section 274, 277, or 278, relating to bringing in, harboring, aiding, assisting certain aliens and/or the import of aliens for an "immoral purpose";
Any crime of violence;
A crime involving obstruction of justice, burglary, and/or tampering with or retaliating against a witness, victim, or informant;
Any conduct punishable under sections 1028 and 1029 of title 18, 1581 through 1594, 1951, 1952, 1956, 1957 or sections 2312 through 2315 (fraud, trafficking in persons, interference with commerce by threats or violence, racketeering, laundering, or interstate transportation of stolen property); and/or
Any conspiracy to commit any of the above.
The law also expands law enforcement's ability to mandatorily detain those who are labeled criminal gang members, regardless of whether there's been a criminal conviction or not, as well as deport any alien who the Secretary of Homeland Security or the Attorney General has "reason to believe" is or has been a member of a criminal gang. Perhaps most importantly, it has an added provision which would bar those covered under the law from seeking asylum, regardless of their circumstances.
Civil Rights & Criminal Defense for New York & New Jersey
The proposed law could criminalize any form of association, including political groups, churches, fraternities, and other groups. It also arguably shifts the burden to people instead of law enforcement to prove that they are not assembling for criminal purposes.
It important—now more than ever—to fight against broad categories and stereotypes that label innocent individuals as guilty criminals undeserving of civil rights. If your rights have been violated and you are facing criminal charges as a result, contact the office of Phillip J. Murphy in New Jersey today for assistance; our initial consultation is free.
Resources:
civilrights.org/oppose_hr_3697/
congress.gov/bill/115th-congress/house-bill/3697/text