Prosecution of Teen Could Broaden Concept of Murder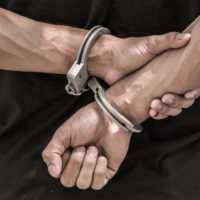 The recent trial of Michelle Carter has garnered a lot of national attention: the teen is on trial for manslaughter after allegedly sending her boyfriend text messages encouraging him to commit suicide. Carter's boyfriend, Conrad Roy III, took his own life on July 12, 2014.
According to media sources, Roy had long battled both depression and suicidal thoughts. On one of those occasions, when he texted Carter contemplating whether he should get into a car filled with carbon monoxide, she allegedly encouraged him to do so via text.
Charged With Murder For Sending A Text?
Carter is now on trial in a very controversial case concerning whether or not a person can be charged and convicted with someone's death under these types of circumstances (i.e. without being in their presence, and based solely on what was communicated via text messages). In the case, the prosecution's most damning evidence against Carter are the many text messages she shared with Roy, which they allege pushed him to kill himself.
However, as the defense has pointed out, Roy had a history of depression and suicidal thoughts, and the act which brought about his death was in fact a tragic suicide, not technically a "homicide." A homicide is traditionally defined as the deliberate and unlawful killing of one person by another/a murder. What if a teen sends a text that is intended to be a joke? Can that be considered "deliberate"? And if the circumstances of this case do allow someone to be prosecuted for murder, doesn't that open the door to every child bully in the world being prosecuted if and when someone commits suicide in association with that bullying? Or what if your friend has talked about suicide with you, but you didn't think they would go through with it—could you be prosecuted if you fail to report it and they commit suicide?
Prosecutors will now have to prove whether Carter's "encouragement" technically resulted in Roy's death. Carter faces up to 20 years in prison if convicted.
State Law Makes a Difference
Also of relevance in this case is whether or not the state in which someone resides considers it to be a crime to assist someone in a suicide. For example, this incident took place in Massachusetts, where assisting someone in a suicide is reportedly not considered a crime.
However, in New York, a person is guilty of a class E felony promoting a suicide attempt when they intentional cause or aid someone in attempting suicide and a class C felony manslaughter in the second degree when they intentionally cause or aid another person to commit suicide.
However, some are especially skeptical about Carter being charged with involuntary manslaughter precisely because Massachusetts does not even consider assisted suicide through coercion to be a crime. Typically, manslaughter charges involve some kind of direct action by a defendant–a kind of unintentional killing via behavior that disregards risk–such as firing a gun into a crowd.
Committed Manslaughter Defense Attorney
If you or someone you know is facing manslaughter charges, you need an experienced attorney to assist you. Attorney Phillip J. Murphy has more than 25 years of experience serving clients throughout New York and New Jersey. We provide aggressive defense for our clients. Contact us today for a free consultation.
Resource:
washingtonpost.com/news/morning-mix/wp/2017/06/06/just-do-it-babe-woman-accused-of-pushing-her-boyfriend-to-kill-himself-is-on-trial-this-week/?utm_term=.8ad86bf32234