Prosecutorial Misconduct Is Out of Control and Hurting Innocent People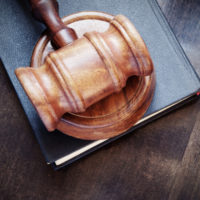 We've discussed police misconduct before, but what about prosecutorial misconduct? Prosecutors wield a significant amount of power; they are not only responsible for police oversight, but also indictments and pleas. When these powers are abused, it can ruin lives.
Today, more than 97 percent of all criminal cases result in plea deals. By the sheer increase in guilty pleas and decrease in jury trials, there is no question that due process has been uprooted in the name of efficiency. In these plea bargains, innocents are frequently coerced into pleading guilty, arguably because, according to the studies, the earlier defendant submits to a plea deal, more lenient the punishment is.
Defendants & Counsel Not Provided With Evidence To Prepare
An additional issue is the fact the defendants simply are not provided with the evidence that will be used against them, allowing them to make an informed decision. This results in prosecutors greatly exaggerating what they have against a defendant and pushing innocent people to plead guilty for crimes they did not commit in a number of cases.
Oversight Needed For Plea Deal & Grand Jury Processes
At a minimum, defendants accused of crimes need some form of oversight during this bargaining phase; oversight from an individual that does not personally gain from conviction rates and plea deals. In addition, a number of reforms need to be made to grand jury hearings; including the presentation of evidence that could exonerate the accused. The fact that grand jury hearings are held in complete secrecy and away from the public eye presents a serious transparency issue. Without these reforms, federal grand juries will likely continue indicting almost 100 percent of the time and making what can only be called uninformed decisions.
New Prosecutorial Misconduct Panel in New York
The issue of prosecutorial misconduct has become so severe here in New York that New York state lawmakers recently moved to create a new prosecutorial misconduct panel; a panel that local district attorneys with the District Attorneys Association of the State of New York filed a legal action to block on April 1, calling the creation of the panel "unconstitutional." Gov. Andrew Cuomo had already signed the legislation creating the commission, whose mission is to investigate prosecutors for allegations of wrongdoing.
Contact Our Criminal Defense & Civil Rights Attorneys to Find Out More
Another problem is the fact that prosecutors are shielded from being sued via the immunity that the government receives. Instead, there must be accountability such that they act with principle.
In order to ensure that you are protected from criminal injustice, if you have been accused of a crime, contact our New York criminal defense attorneys at the office of Phillip J. Murphy today to find out how we can help.
Resources:
post-journal.com/news/latest-news/2019/04/335-pm-das-seeks-to-block-prosecutorial-misconduct-panel-in-ny/
usatoday.com/story/opinion/policing/2019/04/04/criminal-justice-prosecutors-misconduct-policing-the-usa/3336351002/