Questions Raised Over Traffic Cameras In Buffalo School Zones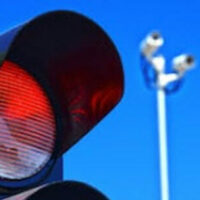 If you are facing charges for a traffic violation in New York, one of the most important steps is to gather evidence. But what happens if the evidence used against you is unreliable? Questions are being raised about traffic cameras in Buffalo's school zones, and local New York lawyers are beginning to point out serious issues with the way the system has been set up. This has led to the removal of traffic cameras in many areas, and it shows how important it is to fight back against injustice whenever it occurs on New York roads.
If you're facing a traffic violation and you want to fight for your rights in an effective manner, it's important to connect with a qualified, experienced criminal defense attorney in New York. These legal professionals can guide you forwards in an effective, confident manner. With their help, you can point out that certain evidence used against you is unreliable and should be dismissed.
New York Judge Agrees that Traffic Cam Evidence is Unreliable 
On September 1st, it was reported that drivers in Buffalo had scored a major victory against the city after escaping tickets for allegedly breaking the speed limits in Buffalo. These drivers were caught by speed cameras that automatically issue tickets to anyone who was traveling over 15 miles per hour. A freedom of information act request was filed when the city could not provide basic information about the cameras.
For example, the city could not prove that the cameras were adequately tested, which is a requirement under New York State Vehicle and Traffic Law. Eventually, it was discovered that the entire system was automated, meaning there was absolutely no oversight from human operators to ensure that the tickets being issued were legitimate. Many plaintiffs argued that in order for tickets to be legitimate, they need to be signed by a qualified technician. No such signatures were ever given.
The Cameras Have Been Taken Down 
After it quickly became obvious that this entire traffic cam program was violating New York traffic law, the cameras were taken down. The speed limit was also increased to 20 miles per hour. In total, 53 motorists have filed a class-action lawsuit against the city, seeking millions in damages for the unlawful tickets. They claim that these tickets were totally unnecessary at a time when many were struggling financially due to the economic pressures of the pandemic.
Enlist the Help of a Qualified Attorney Today 
If you're looking for a skilled New York criminal defense attorney, contact Phillip J. Murphy, Attorney at Law. We have considerable experience with a wide range of criminal cases, including those involving traffic offenses. While it's true that a speeding ticket isn't the worst thing in the world, it can become quite serious if the violation took place in a school zone. With our help, you can avoid needless consequences, such as fines and points on your license. In some cases, you may be facing a suspended license because of this violation. Book your consultation today, and we can help you strive towards a positive legal outcome.
Sources:
wgrz.com/article/money/legal-discovery-may-haunt-buffalo-school-speed-zone-cameras-program-ends/71-a98f2ffc-20ce-4ae3-8a44-3da1ed8def37
buffalonews.com/news/local/lawyers-challenging-buffalo-speed-camera-tickets-score-initial-victory/article_af01a736-06af-11ec-91c4-07b32766ae69.html