Reform of New York Criminal Justice Laws Sought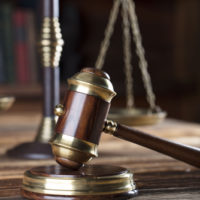 New York defense attorneys and the New York State Bar Association are currently calling on the legislature to overturn the state's "Blindfold Law," which allows important evidence—such as witness statements and/or police reports—to be kept from the defense until right before trial (i.e. the day the trial begins). Senator Avella recently announced that he intends to introduce the Senate version of the bill when the legislature returns.
In other areas of the law  (i.e. in civil cases), both sides get early and full discovery and the ability to cross-examine witnesses in depositions before trial. As a result, parties are able to assess the value of a monetary case, for example, before going to trial. Unfortunately, criminal cases in New York do not operate like this due to New York Criminal Procedure Law.
Current Wording of the Law
New York criminal procedure law, as it is currently worded, dictates that, after the jury has been sworn and before the prosecutor's opening address, or in the case of a single judge trial after commencement and before submission of evidence, the prosecutor shall, subject to a protective order, make available to the defendant:
Any written or recorded statement, including any testimony before a grand jury and an examination videotaped, made by a person whom the prosecutor intends to call as a witness at trial, and which relates to the subject matter of the witness' testimony;
A record of judgment of conviction of a witness the people intend to call at trial if the record of conviction is known by the prosecutor to exist; and
The existence of any pending criminal action against a witness the people intend to call at trial, if the pending criminal action is known by the prosecutor to exist.
Problems with the Blindfold Law
New York is one of only four states that allow for this kind of last-minute delay in providing evidence to the defense, arguably making it more difficult for defense attorneys to thoroughly prepare and ultimately raising concerns about issues related to wrongful convictions, mass incarceration, and unequal access to justice. Withholding valuable information from one side arguably pressures many defendants to enter guilty pleas when they otherwise wouldn't precisely because there is no transparency. Certain counties—such as Brooklyn and some upstate counties—have long chosen to use open file discovery instead precisely because of this.
 Proposed Reform
The reform legislation proposed by the State Bar Association would require that prosecutors turn over witness statements, electronic police reports, sworn statements, and records of any property recovered from defendants within 15 days of arraignment on an indictment. After 90 days, expert witness information, police reports, witness statements to police, grand jury transcripts, and trial exhibits would also be handed over to the defense.
Work With Aggressive Representation
If you have been suspected or accused of a crime, it is crucial that you start working with an experienced criminal defense attorney right away. Your attorney will need to obtain any and all information relevant to your case in order to ensure that your rights are protected.
Phillip J. Murphy has been representing those accused of crimes in New York for more than 20 years. We are prepared to fight aggressively to defend you. Contact our office today for a free consultation.
Resources:
nydailynews.com/new-york/advocates-denounce-law-evidence-defense-lawyers-article-1.3433202
ypdcrime.com/cpl/article240.htm#c240.45