Resisting Arrest and Eluding an Officer in New Jersey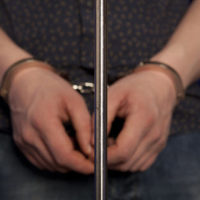 A man eluding officers who tried to pull him over for a traffic violation along the New Jersey Turnpike brought national news attention to his flight on Sunday, March 12th. Officers ended up deploying spike sticks in order to get him to pull over, and proceeded to charge him with eluding officers (along with various traffic violations).
Eluding and/or resisting arrest in the state of New Jersey can come with severe consequences, depending upon the circumstances of the situation and whether anyone is injured or killed during the process; in fact, the consequences are so severe that it is worth knowing what they are, where there is room for an officer's discretion, and how to obtain help if you are faced with a charge like this.
The Law
The law in New Jersey states that a person is guilty of a disorderly persons offense (crime of the fourth degree) if they purposely prevent or attempt to prevent a law enforcement officer from effecting an arrest. If, during their flight, they use or threaten to use physical force or violence against the officer or anyone else, or if they create a substantial risk of causing physical injury to someone, it is considered to be a crime of the third degree. The statute also states that the law enforcement officer acting unlawfully in making the arrest is not an affirmative defense, provided that the officer was acting "under color of his official authority" and "announces his intention to arrest prior to the resistance."
However, if the flee involves a motor vehicle, you are automatically charged with a crime of the third degree, or a second degree if you have created a risk of death or injury to anyone. The court will suspend your driver's license for between six months and two years, along with providing jail time. In New Jersey, for a second degree indictable felony level charge, you can face serving between five to 10 years in prison.
Room for Abuse
What can be frightening to some who are arrested for eluding an officer is that the charge can be entirely based on the officer's judgment; in other words, if you fail to immediately comply, you can be charged with eluding. Unfortunately, officers have a significant amount of discretion when it comes to determining what they will specifically charge you with, even if you try to explain that you failed to immediately pull over because you didn't realize that the officer was trying to pull you over.
Criminal Defense Attorney Serving Bergen County & Surrounding Areas
Being convicted of a crime like this not only carries dangerous penalties, but can result in you having a permanent indictable felony charge on your record, which can close a lot of doors in your future.
With over 25 years serving Bergen County and surrounding areas, we can help. Phillip J. Murphy is an experienced criminal defense attorney who has helped countless individuals get through and recover from criminal charges like these. Contact our office today for a free consultation.
Resource:
usnews.com/news/best-states/massachusetts/articles/2017-03-13/man-charged-after-leading-police-on-30-mile-chase