Rikers Island Facility May Close Early To Better Protect Inmates' Civil Rights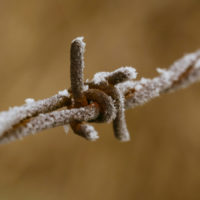 A 70-page report delivered to Gov. Andrew M. Cuomo and the New York State Legislature on February 14th documents the rise in violent incidents and violations of inmates' constitutional rights at Rikers Island, leading the state commission that oversees New York City's jail system (the Commission of Correction) to possibly try to close the troubled complex earlier than expected.
The Commission based its report on inmate deaths and physical conditions based on site visits and interviews at county jails across the state of New York.
What Is Happening At Rikers?
Closing Rikers is essential towards New York moving to ensure that the state's criminal justice system is fair, humane, and safe. Rikers was found to be one of the worst offenders alongside Dutchess, Erie, Greene, and Onondaga Counties. The report details more incidents at Rikers than at all the county jails; significant incidents that included deaths, escapes, fires, and similar actions.
The specific statistics are beyond harrowing, and included:
Gang and other individual assaults at Rikers were more than double those at other county jails;
Attacks between inmates and personnel were 10 times more frequent; and
The following increases occurred between 2016 and 2017 at the facility: fires (200 percent), gang assaults (160 percent), and hospital admissions of inmates (2,300 percent).
Investigators also found conditions to be "dangerous, unsanitary, and unsecure" for both inmates and staff. There were incidents of rodent infestation, water leaks, expired fire extinguishers, sagging floors, and even inmates washing their clothing in buckets due to a lack of laundry facilities.
Options to Close Rikers Expeditiously
The Commission cited the city's inability to correct long standing problems there as the cause of more problems at the facility, in spite of increased scrutiny from federal and state investigators, and now has several options in terms of getting Rikers closed before the previously promised 10-year timeline from Mayor de Blasio. One option would involve issuing a citation to New York City for failing to correct violations and holding a hearing on the issue. If the city could not prove that it had the ability to bring Rikers into compliance, the state would then have the option of closing the complex and relocating the several thousand inmates that are housed there. Rikers would then most likely be replaced by a network of smaller jails in each of the five boroughs.
2018 Criminal Justice Reform In New York
Gov. Cuomo has placed a number of criminal justice reforms on New York's agenda, including ensuring access to speedy trials, reforming the bail system, and launching programs focused on helping inmates transition from prison into the community. In 2017 alone, Cuomo's office reportedly raised the age of criminal responsibility and closed 24 prisons and juvenile detention centers, reducing the state prison population by more than 6,000.
New York Criminal Defense Attorney
If you or a loved one potentially faces doing time at Rikers island as a result of being accused or convicted of a criminal defense, contact Phillip J. Murphy today for assistance. Phillip Murphy has been representing clients accused of crimes throughout New York for more than 25 years.
Resource:
nytimes.com/2018/02/14/nyregion/rikers-island-jail-closing-timeline.html