Rockland County Drug Court Aims to Help Defendants in Their Paths to Society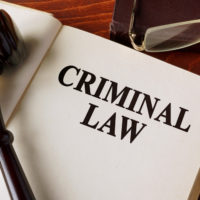 Does it make sense to send someone to prison for years, or even decades, for possession of a single dose of illegal drugs?  Given our society's current understanding of substance use disorder as an illness, it is cruel and unfair to compound the suffering of people struggling with addiction by imposing prison sentences, followed by a permanent criminal record, piling stigma upon stigma and hindering their opportunities of finding steady employment or having a stable relationship with their children.  Therefore, Rockland County, New York is one of many jurisdictions to offer drug court as an option for people charged with crimes that stem directly from drug addiction.  People who complete the drug court program successfully will have the charges against them dropped.  If your drug problems have gotten you into trouble with the law, contact a Rockland County drug crimes defense lawyer.
Are You Eligible to Participate in Drug Court?
The courts of Rockland County decide on a case-by-case basis which defendants are eligible to participate in drug court.  You are automatically ineligible if your criminal charges are for a violent crime or sex-related offense, even if you suffer from drug addiction or were under the influence of drugs at the time of your arrest.  In other words, blaming your aggravated assault charge on meth or your statutory rape charge on alcohol is not enough to keep you out of the penitentiary, even if you have a well-documented drug or alcohol problem.  The decision also depends on the results of a criminal background check and an evaluation of your history of substance abuse.  If the court determines that substance abuse was the main cause of the crime and that you would stay on the right side of the law if you underwent addiction treatment, then you will have the chance to participate in drug court.
How Rockland County Drug Court Works
If the court determines that you are eligible for drug court, you enter a plea, as you would in any other criminal case.  Then you sign an agreement to comply with the requirements for drug court; if you comply with all of them for the period of time specified in the agreement (usually one to three years).  The requirements vary from one case to another, but they almost always involve court hearings every few months, as well as drug or alcohol addiction treatment.  You will probably also be required to stay employed at your job or enrolled in an academic or vocational education program.  If you do not comply with all the requirements, or if you get charged with another crime while you are in the drug court program, then your criminal case will pick up where it left off.  If you entered a guilty plea, you will go straight to sentencing.  If you pleaded not guilty, you will go to trial.
A Defense Lawyer Is Your Best Hope Before and During Drug Court
The Rockland County drug court endeavors to protect defendants from the injustices of the criminal justice system, but you still have the right to representation by a New City drug crimes lawyer, and you should exercise that right.  Contact Phillip J. Murphy for help with your case.
Resource:
rocklandgov.com/departments/district-attorney/prevention-and-intervention/drug-court/
https://www.phillipmurphylawyer.com/us-supreme-court-to-address-important-free-speech-case-that-resulted-in-arrest-of-student/