Russians Hack Into Taxis At JFK Airport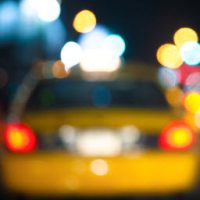 Computer crimes are becoming much more common in New York and throughout the entire world. After all, why risk committing a crime in person when you could carry out even more profitable endeavors behind a computer screen in the comfort of your own home. Hackers rarely run the risk of being shot by a police officer while carrying out their crimes, and they have the potential to steal millions of dollars rather than a handful of consumer electronics at a local Apple store. But computer crimes also come with severe penalties in New York, as one group of hackers recently discovered when they broke into the taxi system at JFK airport.
Taxis Hacked at JFK by Russians Who Wanted a Cut 
In one of the most recent examples of Russia-US tensions, the Department of Justice admitted on December 20th that a group of Russian and American hackers had been arrested for allegedly cracking the digital taxi system at JFK airport. For those who don't know, taxi systems now rely heavily on web-based systems. These systems provide guidance and instructions on where to go to pick up a fare. JFK has its own unique system that manages taxi drivers waiting in line to pick up a fare.
Previously, taxis formed a line outside the airport. The taxi at the front of the line picked up the next passengers coming out of the doors. Today, that lineup is entirely digital, and taxi drivers join an online queue that determines who goes next. For the accused Russian and American hackers, breaking into this online queue was easy. The next step was to offer taxi drivers an opportunity to "jump the line" in exchange for money. Soon enough, these hackers were raking in plenty of cash every time a taxi pulled up to wait outside of JFK airport. The Justice Department never revealed how much money they managed to get from the taxi drivers, but it was enough to draw the attention of the authorities.
It's worth mentioning that the taxi drivers who paid these fees were fully aware that they were involved in an illegal operation, but they were willing to get involved in exchange for more reliable fares. Each time a taxi driver jumped the queue, they paid $10 to the hackers. On a single day, as many as 1,000 taxi drivers paid to get to the front of the lineup. The Justice Department reported that the US-based hackers were assisted in some way by hackers based in Russia, but it's unclear whether any of these foreign nationals are going to experience consequences for their actions. For the two US-based hackers living in Queens, however, the consequences are clear: Two counts of conspiracy to commit computer intrusion each. These charges carry a maximum sentence of 10 years in prison.
Where Can I Find a Qualified Criminal Defense Attorney? 
The State of New York takes computer crimes very seriously, and you need help from a qualified, experienced New York criminal defense attorney if you face these charges. Get in touch with Phillip J. Murphy, Attorney at Law to get started with an effective defense strategy. Over the years, we have helped numerous defendants mitigate their legal consequences, and we know how high the stakes are when you're dealing with computer crimes. Time is of the essence, so book your consultation today to get the ball rolling.
Sources:
justice.gov/usao-sdny/pr/two-men-arrested-conspiring-russian-nationals-hack-taxi-dispatch-system-jfk-airport
wired.com/story/russia-jfk-taxi-hack-security-roundup/#:~:text=Now%20it%20seems%20that%20Russian,for%20New%20York's%20JFK%20airport.