Setting Fires For Insurance Fraud In New Jersey: What Happens If You're Caught?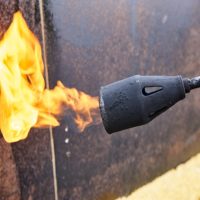 Setting fires for insurance fraud is one of the oldest tricks in the book, and people have been doing it since Roman times. But what happens if you're caught? Just as insurance fraud is an old crime, the act of prosecuting this crime is just as well-established. And make no mistake, if you set fire to a building in New Jersey in hopes of collecting an insurance payout, you will face serious consequences if caught. But what exactly are these consequences? More importantly, how can you defend yourself against these charges?
An Example of Arson-Related Insurance Fraud in New Jersey 
On April 17th of 2023, it was reported that a businessman in New Jersey had been charged with arson and insurance fraud. He was accused of setting his own auto repair shop on fire and then collecting the insurance payout. His specific charges were arson, insurance fraud, recklessly endangering another person, and a few other offenses.
District Attorney Deb Ryan stated:
"DeAngelis believed that the only way to get out of a large financial debt was to set fire to his business and cash in a payout. He not only put the life of another person at the location in jeopardy, but he risked the lives of all who came to assist, and risked setting fire to a business next door." 
The fire was set all the way back in May of 2021. The County Fire Marshal later determined that the fire had been started in multiple locations throughout the interior of the auto shop. Clearly, this was not an accidental fire. To make matters even more suspicious, many of the shop's security cameras had been disabled before the fire. The defendant was in serious debt at the time of the fire and desperately needed the payout of $278,000.
Are There Specific Laws Against Arson and Insurance Fraud? 
As you have seen, insurance fraud by arson results in two different charges in New Jersey – insurance fraud and arson. There is no single law that covers both of these offenses. Penalties for arson may range from first to fifth degree offenses, and the same can be said for insurance fraud. Needless to say, arson fraud can lead to years in prison. Arson can be especially serious if you endanger other people's lives – which is a real possibility if you're trying to burn down an entire building.
Where Can I Find a Qualified, Experienced Criminal Defense Attorney in New Jersey? 
If you are facing charges for arson and insurance fraud in New Jersey, it's important to get in touch with a qualified, experienced New Jersey criminal defense attorney at your earliest convenience. The sooner you get in touch with one of these legal professionals, the sooner you can get started with an effective defense strategy. We know that facing fraud charges can be incredibly daunting, but you're not alone in this battle. Reach out today to start fighting for your rights.
Sources: 
pointshistory.com/tag/insurance-fraud/
dailylocal.com/2023/04/17/arson-scheme-nets-criminal-charges-for-new-jersey-man/