Some Marijuana Deliveries Are Illegal In New Jersey: Here's Why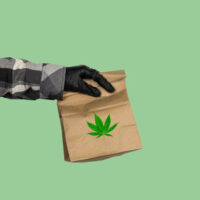 New Jersey legalized marijuana in February of 2021, becoming the 14th state to do so. This new change certainly takes some getting used to, and many residents are still trying to figure out how this will impact their lives. Sometimes, it's difficult to understand exactly what is and isn't legal in New Jersey when it comes to marijuana. With all that said, many companies have seized on this new opportunity, creating cannabis shops and even weed delivery services. If you're engaged in one of these weed delivery businesses, you need to be aware of one very important "loophole" within New Jersey's laws that could result in serious legal consequences.
Even though marijuana is technically legal in New Jersey, you can still be charged with many marijuana-related crimes if you're not careful. If you are facing charges related to marijuana or any other drug, it's always a good idea to get in touch with a qualified, experienced criminal defense attorney in New Jersey. With the help of one of these legal professionals, you can fight for your rights in an effective manner and avoid potential legal consequences.
Weed Delivery Companies Need to Be Aware of This Law 
In June of 2021, the New Jersey state attorney general issued a clear warning to all companies engaged in the weed delivery industry. Gurbir Grewal has reminded these companies that it is illegal to offer "free gifts" along with their marijuana purchases. For example, some companies offered free weed brownies with purchases of a certain amount. According to Grewal, this is a violation of the Consumer Fraud Act, and he has already sent cease and desist letters to four companies based in New Jersey.
Acting Director of the Division of Consumer Affairs echoed Grewal's point of view, stating: "We will not allow vendors to misrepresent what they're selling. Under our consumer protection laws, vendors are subject to fines and penalties for making false or misleading statements about what they're selling. We have warned these companies about our concerns, and to stop conduct that could violate our laws."
These laws have nothing to do with marijuana itself, and it's more to do with the misrepresentation of prices. In New Jersey, it's illegal to deceive buyers by splitting purchases into separate transactions including "free gifts" and other items.
What are the Penalties for Violating the Consumer Fraud Act? 
Those who violate the Consumer Fraud Act face serious legal consequences. First-time offenders face a fine of $10,000. If you commit this offense a second time, you face a fine of $20,000. All subsequent offenses also carry a potential fine of $20,000.
Enlist the Help of a Qualified Attorney Today 
If you need help from an experienced New Jersey criminal defense attorney, look no further than Phillip J. Murphy, Attorney at Law. New Jersey's marijuana laws can be confusing at times, especially because they're so new. It helps to work with a legal professional who has extensive knowledge of these laws. Reach out today, and we can help you avoid any potential legal consequences you might be facing.
Sources:
jdsupra.com/legalnews/marijuana-officially-legal-in-new-jersey-3909192/#:~:text=On%20Monday%2C%20February%2022%2C%202021,the%20legal%20recreational%20cannabis%20market.
nbcnewyork.com/news/local/new-jersey-ag-warns-weed-delivery-companies-offering-free-gifts-that-theyre-breaking-the-law/3109210/