Spring 2018 New Jersey Legal Update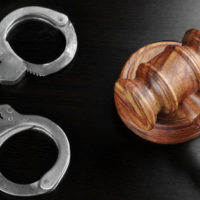 Below, we discuss some important legal updates that have recently happened, or are coming this spring, for the state of New Jersey:
Huge Drop in New Jersey's Jail Population; Thanks To Bail-Reform
According to a recently released report, New Jersey's cash-bail reforms have successfully improved criminal justice in the state of New Jersey, decreasing the jail population by 20 percent between 2017 and 2018, and 35 percent from 2015. New Jersey was able to make this switch thanks to a risk-assessment method used to predict whether a defendant will skip court or commit a crime while out, awaiting trial. Judges then receive recommendations of release, which are aligned with a defendant's risk level.
New Jersey's continued success on reforms will now depend upon expanded social services and the ability to help defendants who are in need of mental health, housing, substance abuse issues, etc.
New Jersey Cracks Down On Cryptocurrency
On February 9th, the New Jersey Bureau of Securities ordered Bitcoin's Bitstrade to stop offering its products in the state of New Jersey. According to the Bureau, the company has been offering securities services without first registering with the state, as required.
The ban on Bitstrade comes amidst a significant crackdown on cryptocurrency in general. The Securities Exchange Commission (SEC) also recently filed charges against a man who raised $15 million via selling tokens known as "PlexCoins."
Traffic Violations for Non Residents
In addition, on February 13th, a new rule went into effect in Weehawken, Hudson County, barring non-residents from making right-hand turns onto Pleasant Avenue in order to get onto Interstate 495 between 3pm and 7pm, Monday through Friday. Violators could face a $100 fine.
Last month, a similar traffic violation went into effect in the Bergen County borough of Leonia, closing 55 Leonia side streets to nonresidents between 6am and 10am, and 4pm and 6pm. Residents of the area are now required to display yellow hang-tags in their vehicles, as issued by the town, in order to access these closed-off secondary roads. Nonresidents could face a $200 fine if they violate the rule. However, a lawsuit has already been filed alleging that the traffic measures infringe upon state law and illegally limit access to public roads.
Big Changes Coming To Medical Marijuana Laws in New Jersey
One of Gov. Phil Murphy's first steps in office was to order a review of New Jersey's medical marijuana program, calling it too "constrained" with too many hurdles, and pledging to make legal changes that would help expand access to patients throughout the state. Some of those major changes include:
Allowing for more people to qualify for medical marijuana: Via expanding the list of qualifying conditions to include anxiety, arthritis, Crohn's disease, chronic pain, and similar conditions, in addition to ALS, epilepsy, glaucoma, multiple sclerosis, symptoms related to AIDS or cancer treatment, and other terminal illnesses;
Adding more dispensaries (There are currently only five in the entire state);
Allowing for home delivery;
Increasing the allowable amounts (Current limit is two ounces per month);
Making edible products available;
Getting rid of the doctor registry in order to prevent associated stigmas and increase access to medical marijuana for patients; and
Lowering overall costs associated with the program: Patients must currently pay a $200 registration fee, several hundred dollars for their doctor consultations, and the product itself; none of which is covered by health insurance.
Bergen County, New Jersey Criminal Defense Attorney
Phillip J. Murphy has more than 25 years of experience representing clients in Bergen County and surrounding areas of New Jersey. Contact us today to find out how we can help.
Resources:
cleveland.com/metro/index.ssf/2018/02/new_jersey_claims_bail-reform.html
nj.com/marijuana/2018/02/review_of_medical_marijuana_could_bring_these_chan.html
nypost.com/2018/02/14/another-nj-town-is-targeting-nonresident-drivers/
fortune.com/2018/02/12/bitcoin-cryptocurrency-bitstrade-nj-ban/