State Supreme Court Orders Social Media Companies to Turn Private Posts Over to Criminal Defense Team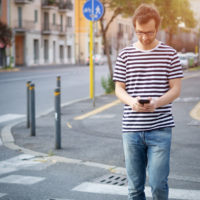 In July, the California Supreme Court made a monumental decision that will change criminal defense trials around the country. Specifically, the Court ordered social media companies – including Facebook, Instagram, and Twitter – to turn over not only public postings, but also private postings from social media accounts to the criminal defense team (as evidence). It is likely the first time an order like this has ever been made.
The case is connected to the prosecution of a 14-year-old boy who was sentenced to 83 years to life as a result of being connected to a fatal shooting that allegedly involved threats made via social media. Defense attorneys have now served subpoenas on Facebook, Instagram, and Twitter to gain access to these posts and, as a result of this latest court order, the next step will be for the lower court judge to review the postings and decide which ones are relevant for the defense.
Social Media Companies Hide Behind Privacy Laws
Facebook has consistently maintained that federal law – specifically, the Stored Communications Act – prevents them from turning over account content to defense attorneys and the defense team. The company also maintains that it cannot turn over this account information in the interest of user private privacy interests. While Facebook has an ongoing appeal, if the ruling is upheld and Facebook refuses to comply, the company could be held in contempt of court.
Case Precedent
While this decision came out of California, it is expected to be cited by defense attorneys all over the country who are seeking private posts to build the best defense possible. This is a monumental change, as, prior to this decision, only law-enforcement has been able to force social media companies to turn over private postings.
What About Our Protection?
Law enforcement effectively has carte blanche authority to access social media during criminal investigations, which has serious consequences for defendants, and even sometimes arguably violates their Fourth Amendment rights. This is because federal courts have ruled, time and time again, that people who participate in social media do not have a reasonable expectation of privacy when it comes to these platforms. Still, little has been done to reign in this power.
Contact Our Experienced Criminal Defense Attorneys with Questions
If you have been accused of a crime, you need to work with an aggressive criminal defense attorney who is prepared to fight to obtain the most important evidence to build the best defense possible for you, and to protect you when it comes to police misconduct. For the very best in criminal defense representation, contact our New City criminal defense attorneys at the office of Phillip J. Murphy today.
Resource:
law.cornell.edu/uscode/text/18/part-I/chapter-121
mercurynews.com/2019/07/22/defense-in-murder-case-to-obtain-private-social-media-posts/
https://www.phillipmurphylawyer.com/as-facial-recognition-software-becomes-a-routine-policing-tool-in-new-york-u-s-civil-rights-concerns-grow/