Supreme Court Rules For Police In Excessive Force Case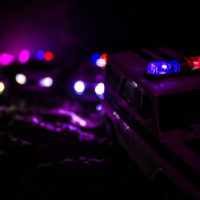 The recent U.S. Supreme Court decision concerning police officer conduct in an excessive force case—arguably involving both police misconduct and racial profiling—sends an alarming signal to the public, as noted by Justice Sonia Sotomayor in her dissent. Specifically, it sends the message that officers can shoot first and think later, and that unreasonable conduct will go unpunished.
On April 2nd, the Supreme Court ruled for an Arizona police officer, who shot a woman outside her home in Tucson in 2010 after receiving a 911 call about "a woman acting erratically." According to reports, police officers arrived on the scene and saw two women, one in the driveway, and one emerging from the house holding a kitchen knife. When police officers told the one woman to drop the knife, it was unclear whether she heard them. She was then shot four times by the officer; she survived, and sued him for using excessive force against her.
Qualified Immunity & Civil Rights
While the United States Court of Appeals for the Ninth Circuit allowed the case to proceed, the Supreme Court reversed, holding that the officers in these circumstances are entitled to qualified immunity, shielding them from lawsuits alleging violations of constitutional rights. While the justices did not get to the merits of the issue concerning whether the officer actually violated the constitution, what they did rule on is that no precedent exists to put an officer on warning that what he felt was necessary to protect the individual without a knife amounted to unconstitutionally excessive force.
Both of the justices who authored the dissent—Justice Sotomayor and Justice Ruth Bader Ginsburg—indicated their perplexity with the decision, pointing out that the woman who was shot was not suspected of a crime, had not committed an illegal act, did not raise the knife towards anyone, and was nowhere near the officer when he opened fire. Sotomayor also pointed out that a jury should have been allowed to decide the case, and the officer was not entitled to qualified immunity because he lacked any legitimate interest justifying the use of deadly force against someone who posed no objective threat of harm to officers or others, had not committed a crime, and appeared calm and collected in her encounter with the police.
If You Have Been the Victim of Police Abuse
If you have been suspected of a crime, or your civil rights have been violated by the police in pursuit of criminal activity, you need to speak with an experienced criminal defense attorney right away. This will help ensure that your rights are protected from the get-go and you do not become a victim of police misconduct that goes unchecked.
Contact our experienced criminal defense attorneys at the office of Phillip J. Murphy today to find out more. We serve clients throughout New York and New Jersey.
Resource:
nytimes.com/2018/04/02/us/politics/supreme-court-rules-for-police-officer-in-excessive-force-case.html?mabReward=ACTM4&recid=12mVLTtZfS3wrwmytr0XDs7qQQx&recp=0&action=click&pgtype=Homepage&region=CColumn&module=Recommendation&src=rechp&WT.nav=RecEngine