Terrorism & Criminal Defense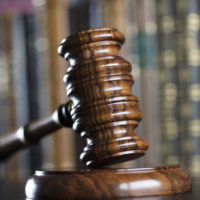 A new criminal defense issue has arisen in the prosecution of those accused of helping to plot the 9/11 attacks that killed people in the New York, the Pentagon, and Pennsylvania—the issue of sleep deprivation. Specifically, according to one former CIA interrogator, equipment is placed in some captive/defendants' beds in his prison cell, which leaves the captive dizzy, nauseated, and suffering from severe headaches. The issue is reminiscent of those that diplomats have been facing due to the ongoing U.S. – Cuba dispute over sonic interference known as the "Havana episode." Over the last year or so, 22 diplomats have reported being victims of invisible attacks that left them with these same symptoms.
Whether or not this particular defense will be given any credence depends in large part on whether the former CIA interrogator who wrote about the incidents will be allowed to testify by the judge. His testimony has been ordered in other Guantanamo death-penalty cases.
Chelsea Bomb Suspect Found Guilty
Suspects accused of terrorism are rarely given the benefit of the doubt when it comes to unique defense claims: Take for example the recent Chelsea bomb suspect, who was found guilty by a federal jury on October 16th. Ahmad Khan Rahimi of New Jersey was charged with and found guilty of all eight counts of transporting and setting explosives (weapons of mass destruction) in the Chelsea neighborhood of New York last year. Although no one was hurt or killed, the bombs blew out windows and sent shrapnel flying into several cars, buildings, and in close proximity to several people. His conviction carries a mandatory life sentence.
According to police, there have been around 24 terror plots against New York City just since Rahimi was taken into custody, where most have been thwarted. Rahimi was accused of carrying nine bombs on his person, setting one at a United States Marine Corps charity race in Seaside Park, another in Chelsea, and another on West 27h Street, which was reportedly disarmed by police. The remaining six were reportedly left in a backpack at a New Jersey train station–but were carrying fuses, not timers–and were not set to explode.
Rahimi was reportedly identified by his fingerprints, DNA, and debris found on the unexploded bombs. Jurors were also shown video footage of Rahimi at the train station arriving from New Jersey into New York. In his defense, he ultimately claimed that although he set the first device, he had a change of heart and disarmed the second one before it could go off. The jury foreman reported not taking this into account as credible in determining his sentencing.
Experienced Criminal Defense Representation Serving New Jersey & New York
Regardless of what you have done, the United States Constitution guarantees everyone the right to a fair trial. This involves consulting with experienced legal representation in criminal defense. If you have been accused of a serious crime, contact Phillip J. Murphy in New York for a free consultation to learn more about your rights.
Resources:
miamiherald.com/news/nation-world/world/americas/guantanamo/article179456726.html
www.nytimes.com/2017/10/16/nyregion/chelsea-bombing-verdict.html