The Consequences Of Trafficking Rhinoceros Horns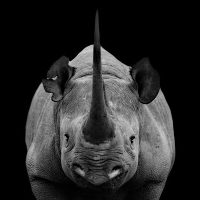 The trafficking of animal parts is still a very active industry, especially among those who believe that these items have medicinal value. Because of heavy regulation in the United States, those who traffic in animal parts are usually forced to engage in black-market transactions. The consequences for engaging in these activities can be severe in New York – especially if you traffic in parts from endangered species. This was made clear after a man was recently sentenced for trafficking rhino horns.
Man Sentenced to 18 Months for Trafficking Rhino Horns 
On September 19th of 2023, the Department of Justice announced that a man had been sentenced to 18 months for trafficking rhino horns. The individual, who is also known in the animal parts trafficking scene as the "Godfather" was apparently moving hundreds of kilos of rhino horns across the United States and around the world. These rhino horns were ostensibly worth millions of dollars.
In order to stand trial in the United States, the defendant had to be extradited from Thailand. The DOJ claims that this represents one of the most important wildlife trafficking cases in US history. The sentencing was part of a larger operation that also saw numerous other traffickers extradited to the United States from around the globe. A DOJ representative stated:
"Wildlife trafficking is a serious threat to the natural resources and the ecological heritage shared by communities across the globe, enriching poachers responsible for the senseless illegal slaughter of numerous endangered rhinoceros and furthering the market for these illicit products.  The substantial sentence shows the resolve of this Office to use every tool at our disposal to ensure the protection of endangered species." 
Apparently, numerous buyers in Manhattan were purchasing these rhino horns. The authorities used an undercover operative to contact the defendant and organize the purchase of various rhino horns. After the horns were acquired, experts analyzed them and concluded that they were genuine. This shows that law enforcement groups are willing to invest large sums of money and considerable resources into stopping animal traffickers. Those involved in these activities may also have their operations infiltrated by undercover operatives working with various law enforcement agencies in the United States.
There are many other examples of animal trafficking in the United States, and it doesn't necessarily need to involve foreign, endangered species. Simply moving deer antlers across state borders may be enough to result in jail time, fines, and other consequences. 
Where Can I Find a Qualified Defense Attorney in New York? 
If you've been searching for a qualified, experienced New York criminal defense attorney, look no further than Phillip J. Murphy, Attorney at Law. We know that it may be difficult to understand the various animal trafficking laws in the United States, and it's all too easy to commit violations. With our assistance, you can get started with an effective defense strategy and strive for the best possible outcomes. Reach out today to book a consultation.
Source: 
justice.gov/usao-sdny/pr/teo-boon-ching-sentenced-18-months-prison-large-scale-trafficking-rhinoceros-horns