The Consequences Of Transporting Stolen Goods In New Jersey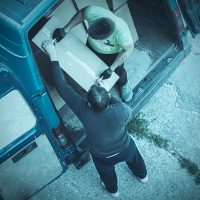 Violent shoplifting has been rising steadily over the years, as so-called "smash-and-grabs" have left shelves empty across New Jersey. You might argue that these are crimes of desperation, but all violent crimes come with strict penalties in New Jersey regardless of the circumstances. But what happens if you don't get involved in the initial theft of these items? What if you choose to transport these stolen goods instead, acting as a middle-man and earning profits without putting yourself in danger? As a recent case highlights, the consequences can be quite serious.
Criminals Face Almost Three Years for Transporting Stolen Goods 
On January 10th, it was reported that three individuals had been sentenced for transporting stolen goods from New Jersey to Florida. The value of the stolen products was over $1 million. The story begins when the defendants broke into a warehouse in Edison, New Jersey before driving away with two tractor trailers filled with stolen perfume products. They had planned to transport these items to Florida, where they would be sold off for a profit. However, they made one mistake:
They tried to break into a second perfume warehouse before making the trip to Florida – and that's when they were caught. A single bottle of perfume can cost hundreds of dollars, and the most expensive varieties can exceed $1,000 per bottle. Even a relatively small amount of perfume would have been quite lucrative on the black market. These defendants were sentenced to 33 months in prison for their role in the conspiracy, and it appears as though the case went to trial.
Cosmetics Have Become a Favorite Among Shoplifters 
A recent Curbed article highlights the tendency of shoplifters to target cosmetics. These include facial creams, perfumes, serums, and so on. The reason is obvious: Small items like bottles of perfume are easy to conceal, but they're still worth a pretty penny despite their size. The article also highlights a stunning economy built around shoplifting, including fences and eBay sellers who deal exclusively in shoplifted goods. Even seemingly legitimate businesses such as butchers and coffee roasters may be selling stolen goods without anyone realizing.
The shoplifting problem has become so serious that many stores, including Walgreens, have decided to lock almost everything behind a screen of plastic from here on out. This shows that shoplifting – a symptom of the current economic climate – is beginning to have a notable effect on corporate profits.
Where Can I Find a Qualified Criminal Defense Attorney in New Jersey? 
If you've been searching for a qualified, experienced New Jersey criminal defense attorney, look no further than Phillip J. Murphy, Attorney at Law. Over the years, we have helped numerous defendants strive for the best possible results. While it might feel daunting to face time behind bars, there's no need to simply sit back and accept excessive legal penalties. With our help, you can defend yourself in a confident, efficient manner with a solid defense strategy. Book your consultation today.
Sources:
justice.gov/usao-nj/pr/five-florida-men-sentenced-conspiracy-and-interstate-transportation-over-13-million
curbed.com/article/walgreens-duane-reade-cvs-rite-aide-nyc-shoplifting-new-liberty-loans.html