The Dangers Of Airbnb Fraud In New York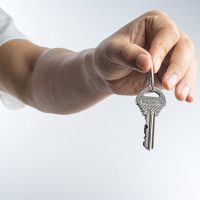 Many people in New York are earning considerable amounts of money with Airbnb. This app adds an entirely different element to the real estate world, and it allows average people to challenge the hotel industry. But is Airbnb always legal? The legality of this endeavor is definitely something you need to consider if you're planning on getting started with Airbnb, as you might experience serious consequences if you're not careful. But what are New York's laws on short-term rentals, and what might happen to you if you totally disregard them?
"Wolf of Airbnb" Caught in New York City 
On October 27th, the Department of Justice reported that they had finally tracked down the so-called "Wolf of Airbnb." His nickname was of course a reference to the real-life "Wolf of Wall Street," a fraudster that served as the inspiration for the Leonardo DiCaprio movie of the same name. The Wolf of Airbnb was recently indicted on two counts of wire fraud and one count of aggravated identity theft. Not only was this individual filing applications for fraudulent small business loans, but he was also renting dozens of apartments with no intention of paying the rent. This led to numerous people losing money – including the government – while the Wolf of Airbnb raked in the cash from countless short-term rentals.
The story began in 2019, when this individual and his associates began renting apartments throughout Manhattan. These rental agreements specifically stated that third-party, short-term rentals were not allowed. They also clearly laid out the requirements for monthly rental payments. The defendant then immediately started posting the units for rent on Airbnb while completely failing to make any rental payments. Evicting him proved difficult because of the government's moratorium on evictions and general support for tenants during the pandemic.
Eventually, it got to the point where he had rented out 18 different apartment units, owing over $1,000,000 in unpaid rent, and simultaneously earning approximately $1,170,000 in Airbnb income. At this point, the defendant began to refer to himself as the "Wolf of Airbnb," claiming that he was "hungry and ruthless enough to get on top of the financial ladder." He then went one step further in 2021, filing fraudulent applications for PPP Covid-19 relief loans for small businesses. He filed four separate applications and managed to obtain about $565,000 in fraudulent loans.
This individual faces serious legal consequences for his actions. The two counts of wire fraud carry a maximum sentence of 20 years in prison – each. The single aggravated identity theft charge carried as a mandatory sentence of two years in prison. This shows how serious Airbnb fraud can be in the State of New York.
Where Can I Find a Qualified Criminal Defense Attorney in New York? 
If you've been searching for a qualified, experienced New York criminal defense attorney, look no further than Phillip J. Murphy, Attorney at Law. Over the years, we have helped numerous defendants with all kinds of criminal charges – including those related to fraud. With our assistance, you can fight for your rights effectively. Book your consultation today, and we can assess your unique circumstances before recommending a solid defense strategy. Reach out now.
Sources: 
justice.gov/usao-sdny/pr/wolf-airbnb-indicted-connection-scheme-defraud-new-york-city-landlords-and-ppp-fraud
therealdeal.com/2022/09/27/how-illegal-airbnbs-fall-through-the-cracks/