The Dangers Of Corruption As A New York Correctional Officer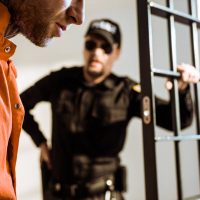 New York correctional officers have some of the most difficult jobs in the entire state. It is their responsibility to watch over various criminals, including those who are very difficult to manage. These people put themselves in danger every single day, as most inmates would jump at the chance to harm their guards if given the chance. Faced with these issues on a daily basis, it's easy for correctional officers to let their standard slip. But what happens if you engage in corruption as a correctional officer in New York? What kind of penalties might you face, and how can you defend yourself while mitigating these legal consequences?
Correctional Officer Sentenced to 36 Months After Obstructing Federal Investigation 
On February 8th, it was reported that a former correctional officer had been sentenced to 36 months in prison for obstructing an investigation by the federal authorities. The investigation involved a firearm that had been smuggled into a correctional facility. He was communicating with an inmate using a prepaid cell phone, ostensibly to warn the inmate that an investigation was underway. He therefore aided in this smuggling operation along with the inmate's wife. Assumedly, he was paid for this service, which also brings up possible corruption charges. However, it seems as though the only charge he faces now is obstructing a federal investigation.
According to the US Attorney Damian Williams:
"Greg McKenzie, a former correctional officer, obstructed an investigation into the smuggling of a firearm into the MCC that endangered the safety of inmates, prison staff, and the greater community.  By lying about his secret communications with the very inmate who possessed a firearm in the MCC and that inmate's wife, who helped smuggle the firearm into the MCC, McKenzie thwarted a serious criminal investigation and sacrificed the integrity of the institution he swore to protect.  McKenzie's sentence underscores this Office's commitment to holding public servants accountable and ensuring that no one is above the law." 
There is also strong evidence that the correctional officer was the one who actually smuggled the firearm into the facility. Cellphone tracking information shows that he met with the inmate's wife immediately before heading to the facility and circumventing a metal detector.
Where Can I Find a Qualified, Experienced Criminal Defense Attorney in New York? 
If you've been searching for a qualified, experienced New York criminal defense attorney, look no further than Phillip J. Murphy, Attorney at Law. Over the years, we have helped numerous defendants strive for the best possible results. We know that facing accusations of corruption, bribery, and smuggling can be especially daunting if you are a police officer, a correctional officer, or anyone involved in the criminal justice system. With our help, you can approach this difficult situation with a sense of dignity and efficiency. Time is of the essence, so book your consultation today to get started with an effective defense strategy.
Sources: 
justice.gov/usao-sdny/pr/former-correctional-officer-sentenced-36-months-prison-obstructing-investigation
justice.gov/usao-sdny/pr/correctional-officer-greg-mckenzie-indicted-obstructing-investigation-smuggling-firearm