The "Gay and Transgender Panic Defense" Could Be On Its Way out Across the Nation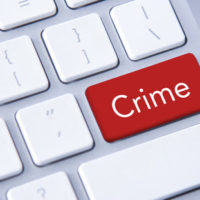 Although laws have been proposed in the states of New York and New Jersey to render the defense unavailable, the "gay and transgender panic defense" has long been available in most-all states, allowing criminal defendants who had allegedly engaged in assault or murder to have their charges downgraded to manslaughter, negligent homicide, or a lesser charge by claiming that they "panicked" and harmed a victim after receiving unwanted sexual advances from them, and that that victim turned out to be gay or transgender. The defense can mitigate criminal charges in three ways; by allowing defendants to claim insanity/diminished capacity, that they were provoked by the victim, or that they had acted in self-defense after perceiving that the victim would inflict serious bodily harm on them.
However, all of that may soon change: federal legislators recently proposed eliminating the defense at the federal level. Although states have the freedom to determine their own criminal laws and penalties, the legislation would eliminate the defense in federal court and encourage every state to do the same in their criminal codes and in state court.
New York, New Jersey, And the Nation Take Action
As recently as 2016, one man in New York fatally beat a transgender woman to death and received a mere 12 years in prison for manslaughter after claiming that he did it after being launched into a "blind fury" when he found out that the woman was transgender. To date, the defense has only been banned in California, Illinois, and Rhode Island; however, similar legislation is now pending in New Jersey and has been proposed in New York. In addition, national legislation was introduced to prohibit the use of the defense to justify violence against someone based on their sexual orientation or sexual identity. However, the law also carves out an exception for a defendant's past trauma to be used in court to justify or mitigate their actions.
Concerns over Its Availability
Although advocates for criminal defendants often argue for the availability of every tool possible that would allow for a criminal defendant to put together the very best defense, many have still objected to the option of relying on the gay and transgender panic defense, as it not only arguably invites individuals to commit hate crimes and come up an excuse for it, but it could also send a message to the jury and society that LGBTQ individuals do not matter as much as other human lives.
Contact Our Criminal Defense Attorneys with Any Questions
If you live in New York or New Jersey and have been accused of a violent crime, contact our experienced criminal defense attorneys at the office of Phillip J. Murphy today for a free consultation to find out how we can help.
congress.gov/bill/115th-congress/house-bill/6358/text
thedailybeast.com/the-lgbt-panic-defense-is-unjust-it-could-become-illegal
ctpost.com/politics/article/Senate-President-seeks-to-end-gay-and-13542689.php