The New Biometric Identifier Information Law: How It Affects NYC Businesses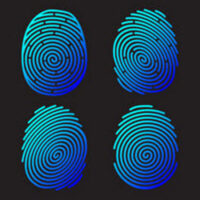 New York City is cracking down on companies that are collecting biometric data, and even small businesses may be affected by the city's new Biometric Identifier Law. Privacy has become a major concern for residents of New York City, and citizens are slowly becoming aware of the fact that many companies are collecting their data. While some companies may argue that the collection of this data is completely innocent, people are concerned about their privacy being violated.
So what does this mean for your business in New York? What changes should you make to the way you operate? What kind of penalties might you face if you violate this new law? To answer these questions, you should probably consult with a qualified attorney who is familiar with the new law. Connecting with an experienced criminal defense attorney is even more important if you're facing charges for violating this new law. Penalties can be harsh, and they can spell the end of your business if you're not careful. Work with a legal professional, and you can mitigate any consequences you might be facing.
New York's Biometric Information Law Explained 
Essentially, this new law makes it illegal for any business in the city to sell or exchange biometric identifier information. But what exactly is biometric identifier information? Some examples include a retina or iris scan, a fingerprint, a voice recording, a facial scan, a hand scan, or the recording of any other "identifying characteristic." This might sound like it only applies to businesses involved in security, medicine, or a similar field.
However, you should remember that smartphones today can collect this kind of data. If you're starting an app or a smartphone-based startup in New York, you might want to be careful of what kind of information you collect. In addition, the pandemic has seen many common establishments like restaurants collect biometric data in the name of health and safety. This law applies to any "place of entertainment, retail store, or food and drink establishment" in New York City.
What is the Penalty for Violating this Law? 
Small businesses can be especially vulnerable to fines if they violate this new law. The fines are quite steep, and they can easily put you out of business under the right circumstances. You should also know that individuals in New York have the right to recover damages from you if you violate their privacy and collect their biometric data. A normal violation of these laws allows someone to recover $500 through a private right of action. If you "intentionally or recklessly" violate the law, they can recover up to $5,000.
Enlist the Help of a Qualified Attorney Today 
Dedicated New York criminal attorney Phillip J. Murphy can assist you with your case. Thanks to a wealth of experience in criminal defense, we can help you avoid needless penalties for violations related to the Biometric Identifier Law. You don't have to simply accept the consequences and allow your business to suffer. With our help, you can fight for your rights and your livelihood. Reach out and book your consultation today.