The New Push To Expand New York's Childhood Sexual Assault Law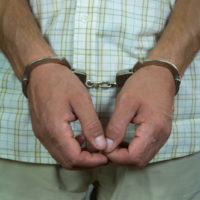 As recently reported by the New York Times, there is a new push to expand New York's childhood sex assault law. Under the current law in New York, victims of childhood sexual abuse have until they reach the age of 21 to sue the facility where the sexual abuse occurred and age 23 to sue the abuser. With the exception of rape, all criminal charges must also be filed before the accuser turns 23.
The new law that has been proposed—known as "The Child Victims Act"—would allow accusers to sue until they turn 50 and allow for criminal charges to be filed until they are 28 years of age. It would also create a one-year window during which any case could be heard in court.
 Arguments Made In Favor
Some lawmakers have been trying to pass this legislation for11 years, arguing that New York has some of the most restrictive laws in the country governing when victims of childhood sexual abuse can and cannot sue. For example, in contrast, nearby states such as New Jersey allow accusers to file up to two years from discovering that they were the victims of childhood sexual abuse, where it left lasting injuries on their lives. They also argue that passing the legislation would save the state of New York money because it would shift the cost of mental health care for those suffering due to childhood sexual abuse who can no longer recover from Medicaid onto the abuser and the institution that allowed the abuse.
Concerns over Opening Pandora's Box
In 2016, the bill passed the state Assembly, and had Cuomo's support, but was never brought to a vote in the Senate by the Senate speaker.
In general, statutes of limitations are designed to protect the accused due to concerns over difficulties in relying on witnesses and gathering proper evidence once a certain amount of time has passed since the alleged crime occurred. In that endeavor, some have expressed concerns that the law could lead to some institutions relied on by youth to file for bankruptcy, as they could face a flood of new litigation, stretching back decades; some of it potentially associated with false allegations corroborated by questionable witness statements. In addition, while abuse is usually covered by a school's general liability insurance policy, that policy typically covers legal versus moral liability, and only within the statute of limitations. Any case brought outside of that would require a school to pay for it with their own funds, potentially conflicting the needs of past accusers with those of current students in the school.
New York Attorney Defending Those Accused of Childhood Sexual Assault
Sex crimes—even under existing laws—are some of the most fervently prosecuted crimes in New York State. If you have been accused of sexual assault—beyond just the criminal concerns—there are also those which affect your record and reputation. Contact experienced criminal defense attorney Phillip J. Murphy today to obtain a free consultation and assistance; we serve clients in Rockland County and surrounding areas.
Resource:
nytimes.com/2017/12/06/nyregion/new-campaign-to-change-new-york-sex-assault-law-is-building.html