The Penalties For Violating The FACE Act In New York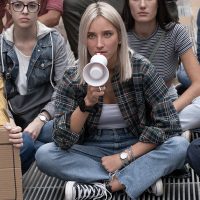 For decades, the subject of reproductive health has been incredibly controversial across the United States, and many Americans have extremely strong opinions about this subject. But regardless of your opinions on abortion, there's no arguing with the law in New York. Many people in the Empire State may be completely unaware of the FACE Act, but this law has the potential to put you in prison for a very long time. So what exactly is the FACE Act, and what are the penalties for violating this law? Let's find out:
What Is the FACE Act? 
Also known as the Freedom of Access to Clinic Entrances Act, the FACE Act was originally introduced way back in 1993 by Representative Chuck Schumer. It bans people from preventing anyone from accessing a doctor's office, a hospital, or a medical clinic that provides services related to human reproduction – including abortion. Even if the clinic simply provides information about reproductive services, it is still protected under the FACE Act.
Specifically, you are banned from engaging in the following behaviors to prevent people from entering:
Physical force
Written or verbal threats
Blocking roadways
Blocking doorways
Driving very slowly around the driveway
Forcing vehicles to stop in the driveway
Walking too close to people attempting to enter
The FACE Act does not make it illegal to exercise your First Amendment rights. You can still carry signs, hand out flyers, or even scream in the face of those attempting to enter the facilities. However, you must stay off the facility's property when engaging in these acts. You may also be required to stay off a facility's "no protest" buffer zone.
Penalties for Violating the FACE Act 
Violating the FACE Act can result in serious penalties. On March 1st of 2023, it was reported that a New York man had pleaded guilty to violating the FACE Act. The incident involved a blockade that was created at a reproductive health facility that prevented people from entering. The individual apparently admitted that he had used force and physical obstruction to injure, intimidate, and interfere with a nurse and other employees at the facility. As a result, this individual is now facing up to 10 years in prison and a fine of up to $250,000. In addition, he will face up to three years of supervised release.
Book a Consultation with Phillip J. Murphy Today 
If you have been charged with violating the FACE Act, you need to get in touch with a qualified, experienced New York criminal defense attorney at your earliest convenience. Choose Phillip J. Murphy, Attorney at Law, and you can approach this difficult situation in a confident, effective manner. With our assistance, you can get started with a defense strategy and fight for your rights confidently. Time is of the essence, so book your consultation now.
Sources:
justice.gov/usao-dc/pr/new-york-man-pleads-guilty-violating-freedom-access-clinic-entrances-face-act
ag.ny.gov/sites/default/files/protecting-womens-health-care-english.pdf