The "Sleep Apnea" Defense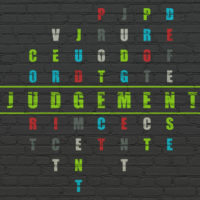 While it may sound crazy, the occurrence of sleep apnea—and, specifically, how it can affect the incidence of federal crimes and one's criminal defense—has been the subject of various news articles of late. Specifically, a man who was taken to court over groping another passenger on his flight for 30 seconds was recently acquitted by a jury in Brooklyn.
It is estimated that around 12 million Americans are affected by sleep apnea—a condition which results in disturbed breathing during sleep—causing sudden and extreme exhaustion. In other words, a passenger might be so fast asleep from exhaustion that they can mistake a human being for a pillow (regardless of what their personal sleep schedule and alcohol consumption choices involve). According to some experts, people who truly suffer from the condition become so used to being grossly sleep-deprived that they often don't even realize that something is wrong with them. They'll even sometimes claim to doctors that they feel alert when they actually aren't. This is especially frightening given that the common physical exam often fails to detect the presence of sleep apnea issues.
In Negligent Manslaughter Cases
The "sleep apnea" defense has also been used beyond accusations involving sexual harassment: for example, recently it was successfully used after a man feel asleep behind the wheel, hitting and killing two teenage boys. The man successfully argued that he could not be criminally responsible for his actions because his apnea had been interrupting his sleep for around 30 times per hour every night. This defense was also used to clear two engineers of criminal charges after fatal train crashes in New York City and New Jersey in 2013. Federal investigators are now also looking into whether the engineer involved in the Brooklyn Atlantic Terminal crash two months ago may have suffered from sleep apnea.
You might be surprised to find out that this defense has, in fact, been successfully used since the 1800s, when, in 1846, a married father of two convinced a jury that he had been sleepwalking when he murdered someone and set a building on fire. While this hasn't always been the case, very recently, juries appear to have found it particularly applicable in vehicular homicide cases.
However, many are understandably concerned that sleep apnea may become a common excuse for those who do not otherwise have a valid defense to the crime they're accused of.

Experienced Criminal Defense Attorney Serving New York and New Jersey
If you or a loved one has been charged with a crime in New York or New Jersey, you need to speak with legal representation right away. Answering any questions whatsoever by police without an attorney there to represent your rights can be devastating when criminal charges are eventually filed against you.
To receive a free consultation with a criminal defense attorney serving New York and New Jersey, contact our office right away. At the office of Phillip J. Murphy, we are here to help you.
Resources:
nypost.com/2017/03/14/sleep-apnea-is-lawyers-new-favorite-criminal-defense/
nypost.com/2017/01/20/man-who-groped-woman-on-flight-acquitted-of-all-charges/