The Use of Mug Shot Identification in New York Police Lineups, Despite Unreliability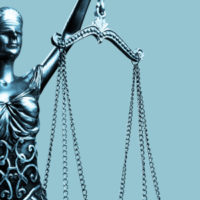 The New York Times recently ran an article on the use of mug shot searches in New York, despite the serious risks of mistaken identification associated with the technique. The technique involves asking victims to search through hundreds of matching photos after detectives enter a description of a perpetrator into the database. New York City, unfortunately, still routinely relies on them 150 years later.
According to studies and experts in the field, not only does this method lend itself to identifying an innocent person and contain few protections against providing a false identification, but it has already led police to focus on the wrong person, from the outset, in a number of investigations. The technique began to face serious scrutiny in the 1990s, as DNA evidence exonerated a number of people who had been mistakenly convicted based on incorrect witness identification in lineups like these.
Their Use in New York
Mug shot identifications are reportedly used here in crimes such as robberies, which can be difficult to solve and involve "brief and frightening encounters" for the victim, where other evidence is largely scarce. According to New York police detectives, using mug shots makes sense because robbers are often repeat offenders with previous arrests.
The Studies
However, the studies on this technique are alarming, especially when it comes to cross-racial identifications: according to one, eyewitnesses selected an innocent person instead of the culprit in police lineups between 37 and 47 percent of the time.
The problem is not only the unreliability of memory, but mugshots, in particular, tend to involve poorly-designed, suggestive police procedures that only increase the chances of mistaken identification. According to the experts, the more photos a witness looks at photos in general, the more likely they are to identify someone who looks like the individual who committed the crime, but did not.
Even Though Most Departments Have Abandoned the Technique, New York Persists
Due to these issues, many police detectives have concluded that it is better to leave some crimes unsolved than risk jailing the wrong person. A number of police departments—including those in Chicago, Dallas, Houston, Miami-Dade, and Washington—have given up on relying on this technique altogether, and do not show booking photos to witnesses until they already have a suspect and establish "fillers"—innocent people who fit the description alongside the suspect—in presenting the photos in the first place. If the witness chooses a filler, police do not rely on that witness.
In New York, however, people are still charged and jailed based on these broad searches and identifications,and some stay in jail for months until a DNA sample is finally tested. Others may not be so lucky so as to be exonerated at all.
Contact Our New York Criminal Defense Attorneys
If you have been the victim of criminal injustice or wrongful conviction, contact our experienced New York criminal defense attorneys at the office of Phillip J. Murphy today to find out how we can help.