The Use of Social Media as Evidence in Criminal Cases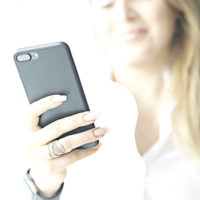 Social media is being used and relied on more and more in criminal cases each day. Yet while prosecutors are reportedly able to obtain a search warrant in order to compel disclosure of information about a criminal defendant from a third party social media source, it can arguably be more difficult in general for the defense to do the same in an effort to protect criminal defendants and build their defense.
Electronic Communications Privacy Act & Stored Communications Act
Because Fourth Amendment protections were insufficient in covering new emerging technologies, Congress passed the Electronic Communications Privacy Act (Act). Title II of the Act is known as the Stored Communications Act (SCA), which creates Fourth Amendment-like protections for email and other digital communications which are stored on the internet. It also limits the ability of the government and other entities to compel relevant third parties to turn over information.
The Law Applied To Social Media
The SCA addresses compelled and voluntary disclosure of stored wire and electronic communications and transactional records held by third-party internet service providers. Although primarily enacted to prevent unauthorized government access to private electronic communications, this can become more difficult when applied to information stored online, where an individual's Fourth Amendment protections against unreasonable search and seizure are potentially weaker. This is because the Fourth Amendment has been construed to protect people, not places, and that individuals have relinquished an expectation of privacy in turning over information to a third party.
Court decisions have allocated SCA protections to certain social media communication channels. Under some circumstances, certain communications can be subject to SCA coverage, but it largely depends upon information (such as wall posts and comments) which is available to the public (not covered) versus those communications that involve restrictive access (covered). Yet it can still be difficult to figure out where the line should be drawn regarding specificity when it comes what is sufficient for SCA protection.
The SCA establishes guidelines for social media companies like Facebook–which prohibit these companies from simply divulging user information to third parties–even in response to a subpoena–without the user's permission. Typically, the only mechanism for practically obtaining this information is a search warrant from the government. In this sense, in a criminal case, the prosecution has a distinct advantage in obtaining this information, while the defense has a much more difficult task if it too needs access to social media in order to build a proper defense.
Assistance from Experienced Criminal Defense Attorneys
If you are potentially dealing with conviction of a federal crime, and you have concerns about social media messages being used against you, working with an experienced criminal defense attorney is absolutely necessary. Contact the office of Phillip J. Murphy today to find out how we can help; we serve clients throughout New York and New Jersey.
Resource:
callawyer.com/2017/08/using-social-media-as-evidence-in-a-criminal-case/