This Election Season, States Take One Step Closer to Decriminalizing Marijuana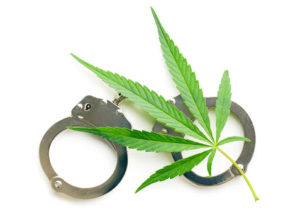 This year, while many worried about which candidate would win, many others focused on a very different aspect of the election: the legalization of marijuana, a substance that is still the culprit of many drug convictions each year in and outside of New York.
In addition, two bills currently in Congress—the Marijuana Access to Banking Act and the Small Business Tax Equity Act—seek to decrease some of the significant hurdles that marijuana entrepreneurs face in terms of access to interstate banking and penalizing tax rules. But what about the many individuals who are still charged with possession or use each year?
Current Legal Status & Those at Risk
In New York, recreational use of marijuana is still illegal, where most of the money spent on it occurs in the black market, even though there are five medical marijuana providers in the state. The Drug Enforcement Administration classifies marijuana as a Schedule 1 drug—alongside other drugs such as heroin—regardless of whether it is used for medicinal purposes or not. As a result, many financial institutions are also prohibited from doing business with dispensaries and other businesses that are technically operating legally under state laws; all of them supposedly open to criminal prosecution if they become affiliated with these state sanctioned businesses.
However, in 2013, the Obama administration announced that it would not be prosecuting financial service companies that chose to serve state-sanctioned marijuana businesses if/when they were in compliance with the guidelines put forth by the Treasury and Justice departments, which require states to prevent the sale of legal marijuana from crossing state borders, being sold to minors, and/or providing a cover for illegal sales. Although this doesn't exactly provide blanket protection against enforcement, it does allow state-sanctioned businesses to take one step closer to legitimacy and freedom from criminal prosecution at the federal level.
Still, national banks and others have stayed wary of getting involved for fear that it could place institutions at risk of losing FDIC insurance or even having employees imprisoned, even though some of the smaller community banks and credit unions have opened up basic services to these state-sanctioned businesses. To ensure federal compliance, they track the process from cultivation to purchase, also known as "seed-to-sale traceability."
On November 8th, several states voted to legalize marijuana for recreational use, joining the 25 states that already allow for medical and/or recreational use; specifically, California, Massachusetts and Nevada all passed measures earlier this month legalizing recreational marijuana.
Drug Crime Defense Attorney Serving New York and New Jersey
If you or someone close to you has been arrested for sale, distribution, or possession of marijuana, speaking with an experienced criminal defense attorney as soon as possible is crucial to ensuring that your rights—and your record—are protected. At the office of Phillip J. Murphy, Attorney at Law, we have been representing individuals arrested for drug crimes in New York and New Jersey for years, ensuring that they have the very best defense from the get-go. Contact us today and find out how we can help.
Resources:
governing.com/topics/elections/gov-medical-recreational-marijuana-2016-state-ballot-measures.html
nypost.com/2016/11/05/why-marijuana-will-be-a-shadow-business-for-a-long-time/