Thousands of New York Criminal Cases Relied On DNA Testing Techniques Now Under Scrutiny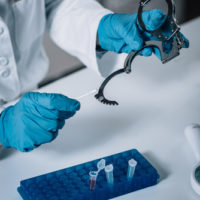 DNA evidence has been considered a valuable tool in criminal investigations over the last three decades or so; especially when it comes to persuading judges or juries. Yet while something such a semen or blood can be linked to one person specifically, when the DNA material is just a few skin cells, for example, the context can become somewhat ambiguous, particularly if it contains more than one person's genetic material. In these circumstances, many labs used to report that the results were inconclusive.
However, within the last few years, new types of DNA analysis have been introduced, coinciding with some crime labs being shut down when flaws were found in DNA methods that were otherwise presented as completely objective. As a result, some feel that there are many incarcerated individuals convicted based on these methods but who are actually innocent.
For example, a story that broke multiple headlines on September 4th has many of those involved in criminal defense and justice concerned when it comes to New York's DNA techniques and the thousands of cases that have relied on these techniques. Specifically, over the last decade, the DNA laboratory in the office of New York City's chief medical examiner has been viewed as a pioneer in analyzing the most complicated DNA evidence taken crime scenes. The lab developed two techniques that ended up processing evidence not only supplied by the New York police, but approximately 50 jurisdictions around the country, which paid the lab per sample. However, those techniques have now come under severe scrutiny, drawing attention to the many potential wrongful convictions they led to.
The Issue of Wrongful Convictions and Guilty Pleas Based on Misinformation
Recently, a former member of the New York State Commission on Forensic Science indicated that he had been wrong in approving the use of these techniques in the lab, while another expert witness indicated that the accuracy of one of the techniques was seriously questionable. As a result, the lab discontinued the use of the techniques; however, many have pointed out that thousands of criminal cases that relied upon the techniques now must be analyzed in case flawed DNA evidence contributed to wrongful convictions. In addition, it isn't just the wrongful convictions we have to worry about; it's all of the many guilty pleas that were entered into in reliance upon information indicating that prosecutors definitively had DNA evidence against the defendant.
Sadly, there are actual faces and names to these tragedies: Convictions that have been made; 100 percent and entirely just based on what the DNA technique revealed; even when no other physical evidence linked the defendant to the attack; including those who witnessed the crime, surveillance videos, and the victims themselves.
Experienced Criminal Defense Serving New York
If you've been accused of a crime, you want to make sure you work with an experienced criminal defense attorney from the outset who can make sure that faulty forensic techniques and guilty pleas that violate your rights are not involved.
Phillip J. Murphy has been aggressively representing criminal defendants throughout New York for more than 25 years; contact us today for a free consultation to find out how we can help.
Resources:
propublica.org/article/thousands-of-criminal-cases-in-new-york-relied-on-disputed-dna-testing-techniques
nytimes.com/2017/09/04/nyregion/dna-analysis-evidence-new-york-disputed-techniques.html