Three NYPD Officers Plead Guilty To Bribery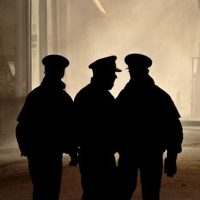 It seems that even police officers in New York can be bribed with the right incentives. Three NYPD officers have just pleaded guilty to a scheme that saw them receive thousands of dollars. These individuals have been forced to forfeit a considerable chunk of their "earnings" as part of this bribery scheme, and they also face serious prison time. But what exactly is the penalty for bribing someone in New York – especially if you are a government official of some kind?
Tow Truck Scheme Shames Entire New York Police Department 
In a clear example of blatant corruption, three New York Police officers engaged in a fraudulent scheme to send damaged vehicles towards a licensed tow trucking and repair business instead of going through the proper steps according to the department's Directed Accident Response Program (DARP).
These officers were essentially being paid off to send damaged vehicles to one specific tow truck and repair company. The tow truck company itself was being operated by a retired NYPD officer who knew two current officers. This business owner then reached out to these officers and offered them money in exchange for sending business his way.
All three officers now face up to five years in prison. In addition, they have been ordered to forfeit amounts ranging from $25,000 to $158,277.
The Penalty for Bribery in New York
Bribery in the First Degree: This is a class B felony, and it occurs when you offer money to a public servant with the understanding that they will come to a vote, decision, opinion, judgment, or any other related action in exchange for the funds.
You may also be charged with bribery in the second degree or bribery in the third degree. These crimes can result in sentences as long as 25 years. You can also face criminal consequences for accepting bribes, and the penalties are largely the same.
But what about "private" or "commercial" bribery? What if the aforementioned officers were not employees of the police department, and were simply random people who agreed to send damaged cars to the tow truck company? In this situation, they would likely face no criminal consequences whatsoever. It is only illegal to bribe someone to commit a crime, such as prostitution.
In all other situations, you might argue that "bribery" represents a significant part of our economy. Corporations donate to political parties, affiliate marketers get paid a commission for promoting certain products, and celebrities are endorsed for attaching their names to certain brands.
Where Can I Find a Qualified Criminal Defense Attorney in New York? 
If you've been searching for a qualified, experienced New York criminal defense attorney, look no further than Phillip J. Murphy, Attorney at Law. Over the years, we have assisted numerous defendants in the Empire State. We know that accepting bribes is a serious offense, and we're here to guide you towards the best possible outcome. Remember, your right to an attorney is one of your most important rights as an American citizen – especially when you're facing charges. Book your consultation today and get started with an effective action plan.
Sources: 
law.cornell.edu/wex/bribery
justice.gov/usao-edny/pr/three-former-nypd-police-officers-plead-guilty-bribery-scheme-0