TIME Addresses Ironies Of U.S. Criminal Justice System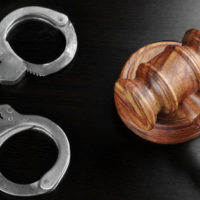 On November 21st, TIME wrote an interesting piece on some of the ironies of our criminal justice system, particularly when it comes to who does time in prison, for what crimes, versus who does not.
Specifically, the article focused on comparing 30-year-old rapper Meek Mill, who was just recently sentenced to two to four years for violating probation (for crimes related to performing an improper stunt in New York as an adult, and drug crimes in youth), to Harvey Weinstein, who confessed to sexual assault, and who is currently a free man.
The writer posited that this is due to a combination of factors at play, one of them being that we do not take violations of women's bodies as seriously as we do other crimes; as well as how our criminal justice system is set up to more easily prosecute young black men accused of certain types of crimes.
Sexual Assault Underreported & "Racial Profiling"
Indeed, sexual assault remains one of the most underreported crimes in our country, and even when reported, not necessarily often prosecuted, arguably due to prosecutors operating within a conviction-rate-incentive system, whereby the alleged victims aren't necessarily the only priority.
Prosecuting defendants is arguably much easier when you have a black defendant being accused of drug crimes. This reality applies to the current situation with Mill and Weinstein, as Mill's original conviction for drugs during his youth was when he was living as a low-income African-American, and thus at a disadvantage in our criminal justice system.
Criminal Justice Reform Needed
It is no surprise that the United States imprisons more people than any other country and this system can be highly profitable, as these individuals often count when it comes time to demanding resources for particular communities, but they are also often disenfranchised, thus being able to hold their representatives accountable.
Probation is, unfortunately, a part of this broken system. Take Mill, who is still on probation at age 30 for a crime he committed at age 19. Once trapped in the system, he is forever trapped in the system, and we seem to spend a lot of money ensuring this.
What if, instead, we spent it on improving their chances of reintegrating into society, education, and job training? And why are individuals who engage in actual violent crimes punished on the same level—or even less so—than those who are not?
States Taking Action
Some states are starting to see the light: New York, for example, has a new law which allows for individuals convicted for up to one felony or two misdemeanors to have their records sealed; as long as the crime was not a sex offense or a violent felony and the conviction is at least a decade old.
The Importance of Excellent Criminal Defense Representation
If you have been accused of a crime, you want to ensure that you work with an experienced criminal defense attorney right away so that you do not end up in the system for life. Contact New York and New Jersey attorney Phillip J. Murphy today—we provide more than 25 years of experienced criminal defense legal representation.
Resources:
time.com/5033582/meek-mill-harvey-weinstein/
newsday.com/long-island/nassau/crime-conviction-record-nassau-1.15017562