Two New Jersey Police Officers Arrested For Misconduct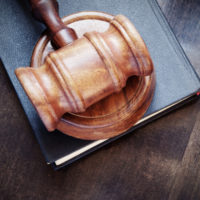 Two New Jersey police officers—Jonathan Bustios and Eudy Ramos—were recently investigated and arrested by the FBI for illegally stopping and searching vehicles, detaining the occupants, and stealing items from them.
Both officers worked for the Paterson police department for four years and were assigned to the Hillcrest neighborhood and St. Joseph's Regional Medical Center. However, most of their arrests occurred outside their patrol sectors in the 4th Ward.
What Happened?
The federal complaint against the officers found numerous inconsistencies between their official reports and surveillance videos taken by the detectives investigating them. In one incident, the officers allegedly stopped a car, took a white plastic bag with cash, and split the money amongst themselves later on. In another incident, the officers allegedly negotiated a deal with a suspected heroin dealer, agreeing to drop arrest charges in exchange for the suspect giving them his gun.
The officers were both charged with conspiracy to deprive persons of their human rights and extortion. If convicted, Ramos faces a $250,000 fine and 10 years in prison, and Bustios a $500,000 fine and 30 years in prison.
"Color of Law" Violations
It is a federal crime for anyone operating under "color of law" (i.e. U.S. law enforcement officers and other officials, such as security guards; anyone using authority from a local, state, or federal agency) to conspire to deprive or willfully deprive a person of a right protected by the U.S. Constitution or other law. When police act outside their authority and violate citizens' civil rights, the FBI investigates the matter.
History of Police Misconduct in New Jersey
Unfortunately, the behavior of these two officers is not an isolated occurrence in New Jersey: In March of this year, New Jersey taxpayers spent $150,000 in a settlement with a man who suffered significant injuries during a police arrest after he was allegedly hit with a metal flashlight. The lawsuit filed claimed that the officers involved (one of which included Rui Xavier) used excessive force—which included chemical sprays, kicks, and punches—as we as a subsequent, fraudulent police report in an effort to cover up the incident.
In fact, there have been a number of taxpayer-funded settlements associated with alleged police abuse. One investigation uncovered more than $43 million in similar settlements across the state over the last eight years, as well as 19 people killed and 1132 injured.
New Jersey Police Misconduct Civil Rights Attorneys
If you or a loved one has been the victim of police misconduct in New Jersey or New York, and are facing charges as a result of this misconduct, contact our civil rights attorneys at the office of Phillip J. Murphy today. We have been assisting clients in fighting misconduct for more than 25 years.
Resources:
northjersey.com/story/news/crime/2018/04/11/fbi-arrests-two-paterson-cops-alleged-civil-rights-violations/507455002/
app.com/story/news/investigations/watchdog/shield/2018/03/05/elizabeth-nj-police-brutality-settlement/376718002/