Two Young Hackers Arrested For NFT Scam In New York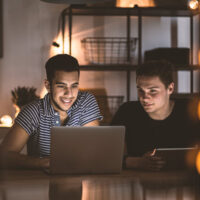 NFTs are becoming increasingly popular, but there are still major concerns about the number of scams that seem to be plaguing this digital economy. When Ethereum's OpenSea NFT platform made a routine upgrade, many investors fell victim to a relatively simple email scam. The recently launched ApeCoin also encountered issues with cyberattacks after its release. New York is apparently home to some of these hackers, as two young adults were recently arrested for participating in what authorities are calling a "rug pull" scheme.
If you've been charged with any crime related to NFTs in New York, it makes sense to get in touch with a qualified, experienced criminal defense attorney as soon as possible. These legal professionals can assess your situation and determine the most effective defense strategy possible. With their help, you can avoid various legal consequences while mitigating any penalties that you might be facing. It's best to get in touch with an attorney as soon as you face official charges.
Two Hackers Arrested For "Frosties" NFT Scam 
Two 20–year-old cyber criminals are facing criminal charges after creating a set of NFTs called "Frosties" before defrauding purchasers and attempting to escape with the funds. Although the hackers were arrested in California, the case is being handled by the IRS and the United States Attorney for the Southern District of New York.
One of the hackers goes by aliases such as "Frostie," "Jobo," and "meltfrost," while his accomplice's nickname is apparently "heyandre." After advertising a new set of NFTs called "Frosties," the hackers successfully sold out the tokens and simply abandoned the entire website. They then transferred the cryptocurrency to various wallets and prepared to pull off a second scam with a new set of NFTs called "Embers."
These hackers had apparently promised the investors all kinds of benefits in exchange for purchasing the NFTs. They claimed that there would be rewards, giveaways, and even metaverse video games. They then "pulled the rug" so to speak, abandoning the entire project while taking $1.1 million in proceeds. As a result of these crimes, both defendants are facing one count of wire fraud and one count of conspiracy to commit money laundering. Each of these crimes carries a maximum sentence of 20 years.
This case is important because it is considered one of the first actions that federal authorities have taken to crack down on NFTs. In many ways, however, the federal authorities are just beginning to scratch the surface when it comes to NFTs. There are much bigger scams occurring around the world, and these young hackers probably got caught simply due to inexperience.
Enlist the Help of a Qualified Attorney Today 
For help from a skilled New York criminal defense lawyer, reach out to Phillip J. Murphy. Over the years, we have helped numerous defendants pursue positive results. We know that this situation may seem daunting, but you're not in this alone. Book your consultation today, and we can immediately start working on an effective defense strategy as soon as possible.
Source:
justice.gov/usao-sdny/pr/two-defendants-charged-non-fungible-token-nft-fraud-and-money-laundering-scheme-0