Types Of Money Laundering In New York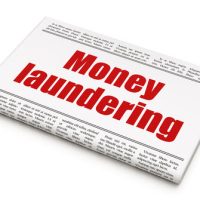 Criminals attempt to launder money with many different strategies. Money laundering has become an extremely complicated and nuanced process, especially with the advent of digital banking, offshore accounts, cryptocurrencies, and a number of other financial innovations. Some strategies are more sophisticated than others, but all forms of money laundering are illegal. If you are facing accusations of money laundering, it's imperative that you get in touch with a qualified criminal defense attorney as soon as possible. 
Cryptocurrency 
Cryptocurrency is fast becoming one of the most popular methods for money laundering in the United States and indeed across the world. The anonymous and (allegedly) untraceable characteristics of crypto make it a match made in heaven for money launderers. That being said, criminals have still been tracked down by authorities for money laundering using this method. 
Woman Uses a Range of Different Money Laundering Strategies 
On March 16th, it was reported that a woman had been charged with money laundering conspiracy and making false statements to the DEA. Over the past few years, she engaged in a wide range of different money laundering strategies. These included money transfers, cashier's checks, and simply exchanging small bills for large bills at a credit union. She made sure that her transactions fell below the reporting thresholds at all times. At one point, she tried to get on a plane with almost $200,000 in cash, but this money was seized by the FDA. She faces up to 28 years in prison if given the maximum sentences for her offenses.
Former Goldman Sachs Manager Launders Money Using Hollywood Films 
A former Goldman Sachs manager used imaginative money laundering methods before being caught and sentenced to 10 years in prison. He laundered his cash by funding major Hollywood movies like The Wolf of Wall Street. He also purchased a $51-million painting by Basquiat, a $23-million diamond necklace, designer handbags worth millions, and a luxury estate. All of these purchases were made using misappropriated funds from Malaysia's state-owned investment fund.
Vehicle Sale Scam Used to Launder Money 
On February 27th, it was reported that a Russian national living in Spain had been extradited to the United States to face consequences for alleged money laundering and bank fraud. He is accused of defrauding customers attempting to buy vehicles online. His money laundering operation was based in New York. It is not clear how he laundered these funds, but cryptocurrency seems like a likely method. 
Where Can I Find a Qualified Criminal Defense Attorney in New York? 
If you've been searching for a qualified, experienced New York criminal defense attorney, look no further than Phillip J. Murphy, Attorney at Law. We know that facing money laundering charges can be incredibly daunting, but you don't have to fight this legal battle alone. With our assistance, you can protect your rights and give yourself the best possible chance of a positive outcome. Book your consultation today and get started with an effective defense strategy. 
Sources: 
justice.gov/usao-ndny/pr/albany-woman-pleads-guilty-money-laundering-conspiracy-and-making-false-statements-dea
justice.gov/opa/pr/former-goldman-sachs-investment-banker-sentenced-27b-bribery-and-money-laundering-scheme
justice.gov/usao-sdny/pr/money-launderer-5-million-vehicle-sale-scam-extradited-spain