U.S. Supreme Court Could Dismantle Digital Privacy Protection Under Fourth Amendment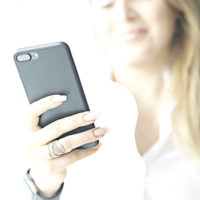 On November 29th, the U.S. Supreme Court heard arguments on a case that will be monumental for determining how the Fourth Amendment protects cell phone data, or digital privacy. The case, Carpenter vs. United States, specifically poses whether the warrantless seizure and search of historical cellphone records—which reveal the location and movements of a cell phone user over the span of 127 days—is permitted under the Fourth Amendment.
While the New York Supreme Court has already ruled that police officers first need to obtain an eavesdropping warrant to track the cellphones of criminal suspects, the government is now arguing that law enforcement has jurisdiction to obtain unlimited cell site location information without first obtaining a warrant at the U.S. Supreme Court level, which could have implications for every state in the U.S., and would pre-empt the decisions of any state courts, including that of New York.
Government Location Tracking Using Cellphone Data
At the heart of the case is ultimately a tension between security and privacy. If the high court ultimately rules in favor of law enforcement, there won't be much individuals can do to avoid the government not knowing where you have been, at all times (short of not having a phone, that is).
The case started with the criminal conviction of an individual (Carpenter), who was accused and convicted of armed robbery, whereby prosecutors obtained close to 13,000 data points from private companies—and used 127 days of cell-phone location data without probable cause—to make their case. Carpenter appealed, arguing that such data collection was illegal, while prosecutors responded that there is no "reasonable expectation of privacy" when people sign up for cell phone service because they effectively turn over ownership of their call records to third-party businesses.
Reportedly, law enforcement officials have been using cell tower data as an investigative tool for more than a decade. Police identify towers that service the locations of crimes, and then request the records from the cell phone company. They then do a "tower dump," whereby they comb through phone numbers serviced by that particular tower to find patterns and common numbers.
A jury arguably takes this kind of data seriously in court, whereby having a suspect's cellphone in the area can serve as a powerful evidence against them. However, it is important to note that cell phones cannot necessarily log location data if users switch off the GPS function within the "location" or "privacy" settings.
New York Fourth Amendment Protection Criminal Defense Attorney
If you are facing criminal charges after having your cellphone data illegally obtained and searched, you need to speak with an experienced criminal defense attorney right away. We serve clients throughout New York and New Jersey, with more than 25 years of experience in this area of criminal defense. Contact the office of Phillip J. Murphy today for a free consultation.
Resources:
scotusblog.com/case-files/cases/carpenter-v-united-states-2/
qz.com/1140277/carpenter-v-united-states-the-us-could-be-on-the-verge-of-dismantling-digital-privacy-as-we-know-it/