U.S. Supreme Court Justices Point Out The Importance Of Working With Experienced Criminal Defense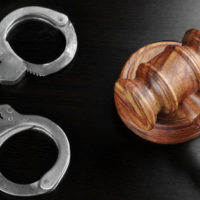 When U.S. Supreme Court Justice Sonia Sotomayor recently visited and spoke at the University of Houston Law Center, she emphasized just how important it is for criminal defendants to work with experienced criminal defense attorneys in order to ensure that they are properly represented.
Specifically, Justice Sotomayor and Justice Kagan have long expressed frustration with criminal defense attorneys who are more concerned with their "moment" in front of the U.S. Supreme Court versus their duty to represent their client to the best of their abilities. According to Justice Kagan, criminal defendants are the ones not receiving decent legal representation in the U.S. Supreme Court.
Study Shows Bias towards Prosecution Due To Inexperienced Defense Lawyers
A 2016 study out of Harvard Law revealed a pattern that should frighten criminal defendants and their attorneys all over the country; a pattern involving the high court shifting towards providing a bias to the prosecution in large part due to the large gap in quality of advocacy between those representing criminal defendants and everyone else. Over the years, the U.S. Supreme Court has seen a threefold increase in the number of Justices who previously worked as criminal prosecutors prior to their time on the bench, arguably affecting the ability for the Court to be impartial. Thus, it is of extreme importance that any and all criminal defense attorneys representing defendants do so with experience and strategy.
Plea Bargaining Is Shaping Constitutional Rights
According to the study (and as many criminal defense attorneys would concur), of particular concern is the rise of plea bargaining as a prosecutorial tool for shaping the law in general. Because prosecutors frequently pressure criminal defendants to accept plea bargains before they can reach trial—and sometimes before they can even speak with legal representation—prosecutors are also effectively determining which constitutional rights issues get litigated in general in court, and this is effectively resulting in prosecutors shaping and molding constitutional regulations.
Does New Jersey Do It Differently?
The New Jersey Supreme Court reportedly does reach out to more experienced attorneys and proactively invites them to present arguments as amici curiae alongside criminal defendants in important cases.
 Why Does It Matter?
When the U.S. Supreme Court hears a criminal defense case, its decision has implications for the constitutional rights of all criminal defendants in the entire country. Of particular importance to criminal defendants is their Fourth Amendment rights, protecting people against unreasonable search and seizure.
 Experienced Criminal Defense Attorneys Serving New York and New Jersey
If you have been accused of a crime, you should work with a highly experienced criminal defense attorney in order to ensure that your rights are protected.
Phillip J. Murphy has been representing clients in Bergen County, New Jersey, Rockland County, New York, and surrounding areas for more than 25 years. Contact our office today to find out how we can help.
Resources:
law.com/nationallawjournal/sites/nationallawjournal/2018/01/29/sotomayor-renews-call-for-experienced-criminal-defense-advocates/
papers.ssrn.com/sol3/papers.cfm?abstract_id=2794208