U.S. Supreme Court Places Limits on Seizing Property Supposedly Used In the Commission of a Crime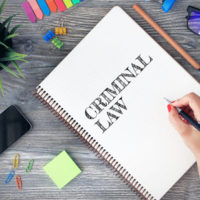 On February 20, the U.S. Supreme Court made a landmark ruling limiting police powers to seize private property in the practice known as civil forfeiture. Civil forfeiture has historically been used by state law enforcement to seize any and all property—cash, cars, homes, etc.—that they deem could have been used in the commission of a crime, even if the person who owns the property had no knowledge or intent involved in the crime, and has not been convicted of any crimes (for example, the person whose lawn was used to sell drugs). Historically, civil forfeiture never required that law enforcement or prosecutors secure a conviction or even press charges, but only that property owners demonstrate that their property was not used in the commission of a crime, or was used without their knowledge, placing the burden on the property owner.
The Case
In this specific case, the court sided with the criminal defendant, whose car had been seized under the accusation that he had used it to commit crimes (selling drugs). In the Court's unanimous decision, it found that the Eighth and 14th Amendments limit the ability of the government—both federal and state—to seize property and impose "excessive fines." Justice Ginsburg, writing for the majority, pointed out that fines may be employed in a way that is not in accordance with the goals of deterrence and retribution, and instead are used for the sole purpose of providing revenue or to otherwise enact control or take power from a particular group of individuals, and this is abusive.
Rampant Abuse Identified
The civil forfeiture practice has long been controversial, as exposes have discussed local police departments using (and abusing) the funds from this property seized to upgrade certain items in their own departments. In fact, law enforcement agencies have gone so far as to admit that they rely on these funds for equipment and, in fact, investigations conducted around the country have found that abuse is rampant in this system: property seized from innocent people; property that was specifically targeted by law enforcement based on existing wish lists; etc.
Even though no major database keeps track of the total value of forfeiture by local police departments, according to what has been tracked by the Justice Department, in fiscal year 2018 alone, local and state agencies received an estimated $400 million through the equitable sharing arrangement that governs joint operations between local police and federal law enforcement, with the New York Police Department alone bringing in close to $8 million of this alone via civil forfeiture. These funds are not only used by and for police departments, but also for prosecutors' budgets.
Contact Our Criminal Defense Attorneys to Find Out More
While the decision will not block all civil forfeitures conducted by both state and federal law enforcement—including seizure conducted without property owners being convicted of any crime—what it does open is the ability for those individuals to challenge these seizures as excessive and allow the courts to more closely scrutinize these seizures. In other words, the penalty can no longer be disproportionate to the offense.
If you have been the victim of having your property seized without being convicted of a crime, contact our experienced New York criminal defense attorneys at the office of Phillip J. Murphy to find out how we can help.
greenvilleonline.com/in-depth/news/taken/2019/01/27/civil-forfeiture-south-carolina-police-property-seizures-taken-exclusive-investigation/2457838002/