U.S. Supreme Court To Decide On Sixth Amendment Rights In Death Penalty Case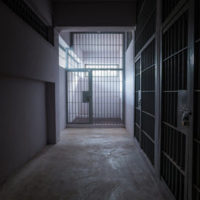 On January 17th, the U.S. Supreme Court heard arguments in McCoy v. Louisiana, a case which poses an important question in criminal defense cases regarding whether a defendant's attorney can admit their guilt to a jury against the defendant's wishes, and whether doing so violates the Sixth Amendment.
This particular case involves a defendant who received the death penalty in conjunction with an alleged murder. After reviewing the defendant's case, his attorney was convinced that he was not competent to make a decision in his best interest as to whether or not to accept a plea deal, and instead negotiated a plea deal in return for a sentence of life imprisonment, explaining to the defendant that he felt, as an attorney, that he had an ethical duty to save his life, regardless of the defendant's wishes.
Concession Defense
While many would likely point out that the answer to this question of just how much control a defense attorney has in negotiating a plea deal in spite of his or her client's wishes is fairly obvious—and perhaps already addressed via an attorney's ethical obligations to their client to always honor the wishes of their client—the Justices will specifically be addressing whether or not a criminal defense attorney must consult with the defendant and obtain that defendant's permission before conceding guilt at trial.
In other words, the judges will have to decide whether it is permissible for a criminal defense attorney to use what's known as a "concession defense"—whereby in exchange for confessing to the crime during the trial, the jury or judge might be sympathetic during sentencing—in a death penalty case against the explicit wishes of the defendant.
The Sixth Amendment
The question is relevant via the Sixth Amendment, which dictates that a criminal defendant has the right to assistance of counsel. Inherently vague in nature, this leaves the question of just how much leeway counsel has in establishing legal strategies.
Those Weighing In
In an important case like this, understandably, many affected parties have filed amicus briefs in an effort to weigh in. Those parties include the state of Louisiana, The Ethics Bureau at Yale, and The Louisiana Association of Criminal Defense Lawyers et al. While the state of Louisiana argues that defense counsel's actions were reasonable strategic trial tactics given the circumstances of the case, the other two parties have argued that a lawyer is required to serve as his or her client's faithful agent, and the Sixth Amendment right to the assistance of counsel promises to protect the autonomy of the person on trial.
Experienced Criminal Defense Lawyers
If you have been charged with a crime, contact our experienced criminal defense attorneys at the office of Phillip J. Murphy today. We serve clients throughout New York and New Jersey.
Resources:
http://www.scotusblog.com/wp-content/uploads/2017/09/16-8255-cert-tsac-Yale-Ethics.pdf
http://www.scotusblog.com/wp-content/uploads/2017/09/16-8255-BIO.pdf
http://www.scotusblog.com/wp-content/uploads/2017/09/16-8255-cert-tsac-LACDL.pdf
http://abcnews.go.com/Politics/supreme-court-lawyer-admit-clients-guilt-wishes/story?id=52391828