U.S. Supreme Court Will Hear Case on Legalization of Sports Betting In New Jersey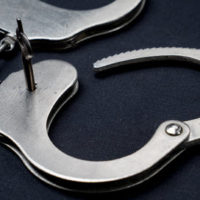 On June 27th, the U.S. Supreme Court announced that it will hear the state of New Jersey's appeal to legalize sports betting even though the U.S. Solicitor General recommended against it. The state has been fighting the battle to legalize sports betting in casinos and at racetracks for the last five years while being sued by the NCAA, NFL, NBA, NHL, and MLB. Experts expect the case to be heard sometime this winter, with a decision in the spring or summer.
The Professional and Amateur Sports Protection Act
The Court will be taking a close look at the Professional and Amateur Sports Protection Act (PASPA) of 1992, which prohibits state-sponsored sports betting. The law only allows sports betting in a handful of states, with most of it occurring in Nevada. As a result, many states (especially Michigan, New York, Pennsylvania, and West Virginia) will be closely watching the decision for the green light to potentially legalize sports betting in their own jurisdictions.
Other federal laws that apply to sports betting include the Illegal Gambling Business Act of 1955, the Wire Act of 1961, and the Unlawful Internet Gambling Enforcement Act of 2006.
The Gaming Accountability and Modernization Enhancement Act
Meanwhile, a congressional committee headed by New Jersey Rep. Frank Pallone has already drafted legislation aimed at repealing PASPA, with representatives pointing out that the current law allows for criminal entities to reap the benefits of illegal gaming.
The legislation—titled the Gaming Accountability and Modernization Enhancement Act—would remove federal barriers, outline consumer protections that states would need to have in place to legalize sports betting, and provide oversight of the franchise to the Federal Trade Commission (FTC). Facilities that accept bets in more than one state would be required to submit documentation of how they comply with the mandatory consumer protections to the FTC. It would also authorize the Secretary of Health and Human Services to implement programs for the prevention and treatment of gambling addiction.
Perhaps most importantly, it would repeal PASPA and would allow for activities such as participating in lotteries, sports bets, and fantasy sports to be covered under bets or wagers, defining bets or wagers as the product of risking of something of value (including virtual currency, the outcome of a contest, a sporting event, and/or game of skill or chance) with the expectation that the you will receive something in value in the event of a certain outcome.
New Jersey Criminal Defense Attorney
If you have been accused of illegal sports betting, you should consult an experienced criminal defense attorney right away.
Phillip J. Murphy has been serving clients throughout New Jersey for more than 25 years. Contact our office today for a free consultation.
Resources:
espn.com/chalk/story/_/id/19749356/us-supreme-court-hear-new-jersey-sports-betting-case
espn.com/chalk/story/_/id/19457893/congressional-committee-unveils-game-act-proposing-repeal-federal-prohibition-sports-betting