Update on Medical & Recreational Marijuana Legalization in New York & New Jersey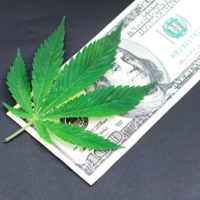 Here in New York, the planned merger of two of the country's largest cannabis companies could change New York's law on marijuana manufacturing and distribution as we know it. The merger would create the largest cannabis country in the nation, with licenses to operate 79 facilities in a number of states, including two cultivation facilities and eight medical marijuana dispensaries.
Meanwhile, recreational marijuana is expected to become legal in New Jersey by late October, when New Jersey lawmakers are expected to vote, and Gov. Murphy expects to sign the legislation passed into law. According to Gov. Murphy, there will be a number of components to the legislation, which includes an expansion of medical marijuana use and the legalization of some recreational use. Perhaps most importantly, it is expected to decrease the rate of low end drug crime incarceration, which is largely targeted towards certain minority groups.
New York
New York law currently only authorizes the use of medical marijuana, not recreational marijuana, and prohibits any company from owning and operating more than four dispensaries in the state. The total number of companies allowed to operate is between five and 10, which equals a total of 40 dispensaries maximum throughout New York.
Companies like MedMen, which just opened its first dispensary in Manhattan, are gambling that New York will soon legalize recreational marijuana. And that does, indeed, appear to be the direction Gov. Cuomo is heading in: In January, he ordered a study to be conducted analyzing an adult-use program; a study that, according to the Department of Health, indicated that the program would provide more positives than negatives to the state of New York. Still, if the state rejects the two companies' proposal and they are unable to gain regulatory approvals within two years, they reportedly plan to transition licenses to a third party.
New Jersey
The latest legislation in New Jersey—as drafted by legislators in September—calls for the lowest marijuana taxes in the country, and would also allow for locations outside of private residences where it would be legal for individuals to smoke. The latest legislation specifically legalizes the possession and use of small amounts of marijuana for anyone who is at least 21 years old.
 New York & New Jersey Criminal Defense Attorneys Committed To Your Protection
As states like New York and New Jersey move forward in decriminalizing marijuana possession and distribution broadly, there can sometimes be a transitional period, where it can be confusing to determine what is and is not legal, and law enforcement is known to, at times, target particular individuals or groups in cracking down against related crimes.
If you have been charged with a drug crime in New York or New Jersey, contact our experienced criminal defense attorneys at the office of Phillip J. Murphy today and find out how we can help.
Resources:
timesunion.com/news/article/Will-mega-marijuana-deal-get-approval-in-New-York-13311377.php
nj.com/marijuana/2018/09/legal_weed_delivery_lounges.html