What Are the Legal Consequences Of Overprescribing Controlled Substances?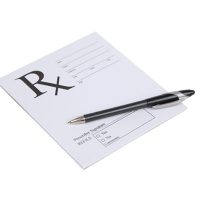 In the medical world, "over-prescription" occurs when healthcare entities provide an excessively high amount of drugs to patients. These drugs may be unnecessary, or they may cause more harm than good. The opioid crisis has put this phenomenon in the spotlight, and various healthcare providers may now find themselves facing legal consequences for alleged over-prescription. Depending on the circumstances, these consequences may be either civil or criminal.
Auburn Physician Loses License and Pays Over $135,000 for Overprescribing 
On August 30th, the Justice Department announced that a physician in Auburn had agreed to pay $135,000 and forfeited his DEA registration after being accused of overprescribing controlled substances. He specifically prescribed a combination of drugs known in some circles as "The Holy Trinity." These drugs included opioids, benzodiazepines, and carisoprodol.
The Justice Department points to three notable examples. The first involved the prescription of Valium and Soma to one patient, even though tests showed that the patient was not actually taking these drugs. The physician allegedly knew that the patient was also taking street drugs like MDMA, cocaine, and illegally-obtained Oxycodone. The dangerous combination of drugs led to the patient's death by acute intoxication. The implication is that the patient was selling some of the prescribed drugs on the street.
The second example involved a patient being prescribed Adderall for ADHD despite the lack of evidence to suggest they were actually experiencing this condition. In the third example noted by the Justice Department, the physician prescribed a patient with Fentanyl, Ocycodone, Percocet, Lorazepam, Lyrica, Zolpidem, and other controlled substances. After taking this combination of drugs, the patient was hospitalized – but the physician allegedly never decreased the prescriptions until confronted by the DEA.
Will I Go to Prison for Over-prescription? 
Criminal charges are certainly a possibility for those who overprescribe certain medications. There have been numerous examples of this throughout the United States, and some doctors have faced sentences exceeding 160 years. Generally speaking, however, the worst consequences are reserved for those who work with street dealers – providing them with controlled substances that are then sold in a completely unlawful manner to addicts. Simply prescribing a single patient with too many opioids may lead only to civil penalties. The difference between prison time and a hefty fine depends on the quality of your legal representation in many cases.
Where Can I Find a Qualified, Experienced Criminal Defense Attorney in New York? 
If you are facing consequences for over-prescription or any other drug charges, be sure to get in touch with a qualified criminal defense attorney in New York. The ongoing opioid crisis means that courts will have little sympathy for those accused of providing harmful drugs to average Americans – even if these drugs were legally prescribed by medical professionals. This means that it is imperative to get started with an effective defense strategy as soon as possible. Choose Phillip J. Murphy, Attorney at Law to discuss your legal options today.
Sources: 
justice.gov/usao-ndny/pr/former-auburn-physician-pays-135000-and-forfeits-dea-registration-overprescribing
abcnews.go.com/US/doctor-convicted-overprescribing-opioids-addicted-patients/story?id=96378303