What Can't You Bring Into New Jersey?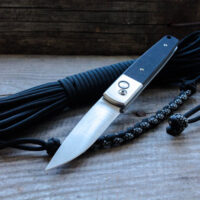 While crossing state lines into New Jersey isn't as big of a deal as crossing the US border, there are still many rules that you need to keep in mind. Some of the most important rules involve prohibited items. There are certain things that you are not allowed to bring into the Garden State, and you should be aware of these restrictions if you are planning to visit New Jersey or return to the state after a trip. With a clear understanding of the laws at play, you can avoid any unnecessary legal consequences.
If you are facing any legal consequences as a result of moving across state lines, you should get in touch with a qualified, experienced criminal defense attorney as soon as possible. These legal professionals can assess your situation and mitigate any charges you might be facing. Although New Jersey takes these restrictions very seriously, you can avoid unnecessary consequences with the assistance of a qualified attorney.
Restricted Items 
There are a number of items that are restricted for people moving across state lines into New Jersey. Unless you have a valid license or permit, you cannot bring the following items into the state:
Liquid milk
Illegal drugs
Endangered animals
Firearms
Ammunition
Weapons of any kind
Firearms accessories
Chemicals for making explosives and weapons
Flick knives
Gravity knives
Gas sprays
Obscene material (such as pornography)
Conflicting Information On Firearm Laws Between State and Federal Authorities 
Technically, federal law allows all Americans to transport their own (legal) firearms throughout the nation. However, New Jersey's state laws often take precedence. This is especially true at airports in New Jersey, which are more likely to enforce state and local firearm laws rather than respecting federal laws. In addition, the Supreme Court has ruled that anyone traveling in the state should be aware of the local regulations, and they should be held accountable for violations.
What About Liquor? 
Generally speaking, you don't have to worry much about transporting liquor across state lines as you move into New Jersey. As long as the liquor is properly sealed and it is for personal use, this is perfectly legal.
Plants 
New Jersey's Department of Agriculture also has its own unique laws on the types of plants you can bring into the Garden State. Plants that are diseased or infested cannot be brought across state lines, as they are deemed to be a nuisance. In addition, New Jersey has very strict laws on the types of tomato plants you can bring across state lines. You may also be denied entry if you attempt to bring certain pepper plants into the state.
Enlist the Help of a Qualified Attorney Today 
If you have been charged with a crime, it is important that you reach out to a skilled New Jersey criminal attorney. Connect with Phillip J. Murphy, Attorney at Law, and we can help you approach this difficult situation in a confident, efficient manner. Thanks to a wealth of experience with a variety of criminal cases, we can make sure your rights are being respected. Book your consultation today.
Sources:
nj.gov/agriculture/divisions/pi/reg/veg.html
gov.je/Travel/InformationAdvice/ImportsExports/pages/imports.aspx