What Constitutes Money Laundering in New Jersey?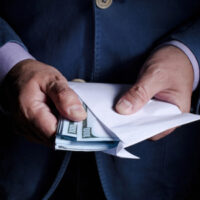 Money laundering is a serious crime in the state of New Jersey, but sometimes it's not quite clear whether individuals are truly guilty of this offense. There are many instances in which a person might be engaged in activities that resemble money laundering without actually breaking any laws. If you have been charged with money laundering in New Jersey, it's important to understand the exact factors that can incriminate an individual.
Of course, it's also vitally important to work with a qualified, experienced criminal defense attorney as you approach this situation. A skilled attorney can make a massive difference as you attempt to prove your innocence in court. Choose a lawyer who is specifically experienced with these matters, and you can employ a number of strategies to avoid legal consequences.
What Is Money Laundering? 
Under U.S. Federal Law, money laundering is described as a financial activity that is designed to "conceal or disguise the nature, the location, the source, the ownership, or the control of the proceeds of unlawful activity."
New Jersey also has its own money laundering rules. In addition to the federal laws outlined above, the Garden State also makes it illegal to own property "known to be derived from illegal activity." You can't influence a financial institution to avoid filing a report or to file incomplete or falsified reports in New Jersey, either.
When Am I Guilty of Money Laundering?
Understanding the specific factors behind the legal definition of money laundering is important if you want to prove your innocence. In order to find a defendant guilty of this crime, a federal prosecutor must show the court several things:
They must show that you had an intent to launder money
They must show that you actually performed a transaction that is classified as money laundering
They must show that the money or property used in the financial transaction came from illegal sources
They must show that you knew the money or property came from illegal sources
While a skilled prosecutor can show a range of evidence to help support these claims, there are also many strategies defendants can employ based on these factors. For instance, you might not have had an intent to launder the money. Perhaps the money was concealed as a coincidence rather than a premeditated scheme.
The prosecutor also must prove that you were aware of the illegal source of the money, and this can be difficult. Perhaps you were an unwitting pawn used by a criminal, and you actually had no idea that the money moving through your business came from illegal sources.
 Enlist the Help of a Qualified Criminal Defense Attorney Today
If you need help with these matters, contact New Jersey criminal defense attorney Phillip J. Murphy. We have the experience and the qualifications to help you approach this situation in the most efficient way possible. Not everyone who is accused of money laundering is guilty, and innocent people deserve a fair chance in court.
Resource:
law.cornell.edu/uscode/text/18/1956
https://www.phillipmurphylawyer.com/what-is-a-certain-persons-offense-in-new-jersey/