What Crimes Can You Commit In The Digital World?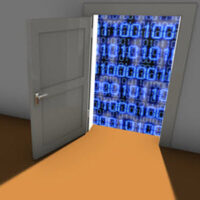 New Jersey takes cybercrime very seriously, and it has created a number of laws that govern the digital world. If you are unaware of these laws, it can be very easy to commit many of these crimes without fully realizing it. Some of our readers may believe that the digital world is like the "Wild West," where you can do anything you want while being free from criminal consequences. While this might have been the case in the early days of the internet, those days are now gone. In many cases, digital crimes can be more serious than their equivalents in the "real world."
If you have been charged with a cybercrime of any kind in New Jersey, it makes sense to reach out to a qualified, experienced criminal defense attorney. The sooner you get in touch with one of these legal professionals, the easier it becomes to pursue a positive legal outcome.
Online Impersonation 
Online impersonation is probably one of the most common cybercrimes committed in New Jersey. This is largely due to the fact that social media makes it very easy to impersonate other people. If you know someone else's password for their Facebook or Instagram account, you should avoid logging in and impersonating them at all costs. Doing so could result in cybercrime charges.
Cyberbullying 
Many states have unique cyberbullying and cyberstalking laws, and New Jersey is no different. You should think twice before you start using digital tools to make other people feel uncomfortable in any way. If they report you, you could easily face criminal charges.
Ransomware Attacks 
Also known as cyber extortion, a ransomware attack threatens individuals with various actions unless they pay a large sum of money. Sometimes, the hackers threaten to release compromising data to the public. In other situations, the hackers might threaten to simply take a business offline for several days, resulting in millions of dollars in losses.
Piracy 
The internet has made it easier than ever before to pirate books, movies, music, and other forms of media. If you are caught engaging in these actions, you may face criminal charges. This is especially true if you are actively engaged in running some kind of platform or system that enables this piracy to take place.
Scams 
The internet is filled with all kinds of scams. Unsuspecting people can easily fall into these scams, losing tens of thousands of dollars. In many cases, the culprits are never caught. In other situations, those responsible face serious criminal consequences for online fraud.
Email Hacking 
After email accounts are successfully hacked, criminals can potentially authorize the transfer of large sums of cash without anyone's consent. This is one of the most common forms of cyber crime in New Jersey today.
Enlist the Help of a Qualified Attorney Today
For help from a skilled New Jersey criminal lawyer, contact Phillip J. Murphy. We have a wealth of experience with a variety of criminal cases, and we can help you defend yourself in the most effective way possible. Book your consultation today.
Source:
nj.com/news/2017/06/these_were_the_30_biggest_cyber_crimes_in_nj_last_year.html