What Happens if I Accidentally Buy a Stolen Car in New York?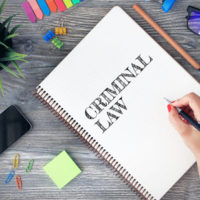 Cars are more expensive than ever, and many New Yorkers today buy second-hand instead of picking up a brand new automobile from a car dealership. Not only is this a more budget-friendly option, but it's also better for the environment. However, this frugal purchase can quickly become a regrettable decision when you discover the car was actually stolen. What happens if you accidentally purchase a stolen car in New York? What kinds of consequences might you face, and can you go to jail?
If you have unwittingly purchased stolen property in New York, it's always a good idea to enlist the help of an experienced, qualified criminal defense attorney as soon as possible. With the help of a legal expert, it becomes much easier to clear up this misunderstanding and avoid potential jail time and fines.
How to Spot a Stolen Vehicle
It's easy to avoid this problem in the first place. When purchasing a car, always be on the lookout for signs that the car might be stolen. These signs might include:
The car has no title
The owner doesn't want to provide a bill of sale
The vehicles VIN number doesn't match
What Happens When the Police Find Out? 
If you're driving along and the police spot you, they may pull you over. The car may have been reported stolen, and they can arrest you on the spot if they find you behind the wheel. You might also get arrested if you go to the DMV and unwittingly try to title a stolen vehicle.
Your Case Depends on Whether You Were Aware the Car Was Stolen 
Fortunately, New York laws clearly state that you will only be considered guilty of possessing stolen goods if you were aware that the property was stolen in the first place. If you unwittingly purchased a stolen car, you will most likely not face criminal consequences. However, this all depends on whether you can prove that you didn't actually know the car was stolen. This is why it's so important to enlist the help of a qualified attorney, who can prove without a doubt that you are innocent.
So I'm Innocent… What Happens Next?
Even if you are innocent of possessing stolen property, you will still need to return the property to its rightful owner. You will not be reimbursed, and all of the money you spent on the car will be forfeit. This is a consequence that you really can't avoid, and it's one of the reasons why you should avoid purchasing a stolen car at all costs.
Enlist the Help of a Qualified Attorney Today
If you're serious about fighting for your freedom and avoiding jail time, you need to team up with a qualified defense attorney as soon as possible. Reach out to New York criminal defense attorney Phillip J. Murphy and you can approach this situation in an efficient, confident manner. We understand that being accused of a crime you never intended to commit can be incredibly stressful. Book a consultation today, and we can help you clear up this matter.
Resource:
nysenate.gov/legislation/laws/PEN/P3TJA165
https://www.phillipmurphylawyer.com/the-most-effective-criminal-defense-strategies/