What Happens If I Try To Launder Drug Money In New York?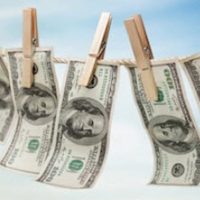 Money laundering is a vital part of the drug trade in the United States. Without it, drug dealers and producers would not have the ability to spend the profits of this endeavor in any meaningful way. This is why the process of laundering money is taken so seriously in New York and throughout the entire nation. In many ways, money laundering is considered to be just as bad as drug dealing – despite the fact that it does not create "victims" in the same way as the drug trade.
If you have been accused of money laundering in New York, you need to get in touch with a qualified, experienced criminal defense attorney as soon as possible. With help from one of these legal professionals, it is possible to mitigate these penalties and strive for the best possible results. Even though New York may take money laundering very seriously, there's no sense in accepting needlessly excessive penalties. It's best to book your consultation with a qualified defense attorney as soon as possible after facing charges.
What is the Penalty for Money Laundering in New York? 
Money laundering in the first degree is a felony and can result in up to 25 years in prison. According to courts in New York, money laundering is when you conduct a financial transaction that accomplishes any of the following:
Promotes criminal conduct
Conceals the "nature, location, source, ownership, or control" of the proceeds of criminal conduct
Avoids any transaction reporting requirements
You can only be charged with money laundering in the first degree if the total value of the property involved in the transactions exceeds one million dollars.
An Example of Money Laundering in New York
On July 29th of 2022, it was reported that eight individuals had been charged with money laundering. These individuals faced accusations of conspiracy to commit money laundering, unlicensed money transmitting, and possession with intent to distribute marijuana.
Their scheme involved laundering drug funds through a Chinese restaurant in Boston. Proceeds from marijuana sales were sent from New York to this Chinese restaurant in a rather creative manner. Police discovered over $250,000 in cash that was hidden among frozen meat products being sent to the Chinese restaurant.
The launderers also accepted the US cash and provided the drug traffickers with an equivalent amount in Chinese currency before selling the cash to individuals throughout the United States at a discounted exchange rate.
Enlist the Help of a Qualified Attorney Today 
If you've been searching for a qualified, experienced New York criminal defense attorney, look no further than Phillip J. Murphy, Attorney at Law. With our assistance, you can face a number of charges with confidence, including those related to money laundering. Although New York takes these crimes quite seriously, you still have the right to an attorney. This is one of your most important rights as an American, and it makes sense to work with the best defense attorney you can find. Book your consultation today to get started on an effective defense strategy.
Sources: 
nycourts.gov/judges/cji/2-PenalLaw/470/R-470.20(2)(b).pdf
justice.gov/usao-ma/pr/eight-indicted-money-laundering-ring