What Happens If You Commit Arson With A Person Inside The Building?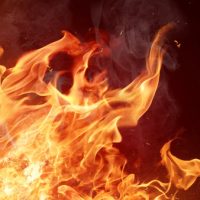 According to New York law, there are varying degrees of severity when it comes to arson. On the low end of the scale, arson could be something as simple as setting fire to a pile of clothes on the front lawn to send a message to your ex-girlfriend or boyfriend. This might result in a relatively light sentence. But once you start committing more serious types of arson, you could face much more serious penalties. For example, setting fire to a building with a person inside can be one of the most serious crimes imaginable in New York.
An Example of Serious Arson 
On October 7th, the Department of Justice reported that a man had been charged with arson resulting in injury to another person. In other words, he was charged with Arson in the first degree, which is a class A-1 felony. This means that he faces up to 40 years in prison – with a minimum sentence of 15 years.
These charges stemmed from an incident that occurred in June of 2022, when the defendant entered a spa in Chinatown. When an employee of the spa left the lobby and entered a room in the back, the defendant apparently pulled out a container of flammable liquid and poured its contents around the lobby. He then ignited the liquid using a lighter and attempted to leave. However, the front door would not open – leaving the employee and the defendant trapped inside.
Finally, a man on the street used a bar stool to force open the door – at which point the defendant ran out of the lobby and fled on foot. The NYPD eventually found the defendant a few blocks away, who was suffering from serious burns. The injuries of the spa employee were never described by the authorities, although we can assume that they also suffered severe burns.
A Less Serious Example of Arson 
A less serious example of arson is Arson in the fifth degree. This is when someone intentionally damages property without the consent of the owner by starting a fire or explosion. The value or type of the property does not matter – it could be something as minor as a handwritten letter. This is considered a class A misdemeanor, which means that you may face up to one year in jail or three years of probation. In addition, you might be charged with a fine of up to $1,000.
Where Can I Find a Private Defense Attorney in New York? 
For help from a skilled New York criminal lawyer, look no further than Phillip J. Murphy, Attorney at Law. Whether you have been accused of setting fire to an American flag, a car, or a house, it always makes sense to book a consultation with a defense attorney as soon as possible. The sooner you meet with a lawyer, the sooner you can start developing a solid defense strategy. Reach out today, and we can help you approach this situation with confidence and efficiency.
Sources: 
justice.gov/usao-sdny/pr/man-charged-setting-chinatown-spa-fire-victim-trapped-inside
nysenate.gov/legislation/laws/PEN/150.01