What Happens If You Create A "Front" Company In New York?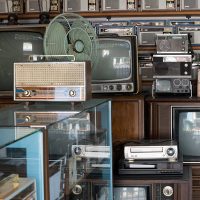 In the criminal world, a "front" is a company that serves only as a veil for illegal activities. The company may seem legitimate at first glance, but its operators are using the organization to conduct unlawful activities. These activities often include money laundering, fraud, and other financial crimes. So what happens if you are caught operating one of these "fronts" in the State of New York?
Diamond District Companies Allegedly Exposed as Fronts in New York 
On September 7th, the Department of Justice announced that five individuals had been charged with allegedly using diamond district companies as fronts. These fronts were apparently used to transfer $600 million in an illegal manner. Specifically, the Justice Department accused them of "illegally processing" the money "through unlicensed transmitting businesses."
It is not clear whether the source of these funds was illegal, but the defendants allegedly moved "millions of dollars in a single day" – allowing their customers to convert cash to checks or wire transfers for substantial fees. The main issue seems to be the fact that these companies were not registered as "money transmitting businesses" with regulators in New York, New Jersey, or the Financial Crimes Enforcement Network (FINCEN).
The specific charge is "operating and aiding and abetting the operation of an illegal money transmitting business," and this crime involves a maximum penalty of five years in prison, a fine of up to $250,000, or both. These defendants may also be forced to pay twice the sum of their profits gained from the operation, which means that the fines could reach as high as $1.2 billion. This is especially true since courts tend to choose the higher fine when given the option.
Other Examples of "Front" Operations 
There are a number of other businesses that may be used as "fronts," including:
Tattoo Parlors
Massage Parlors
Restaurants
Construction Companies
Casinos
Salons
Garbage Disposal 
Essentially, any type of business that accepts cash can theoretically be used as a "front" for illegal activities or money laundering. However, some front companies may not launder any money, such as brothels posing as massage parlors.
It's also worth pointing out that front companies are not only used by criminal organizations. Intelligence organizations frequently establish their own front companies, and one of the best known examples is the CIA. Over the years, the CIA has set up front companies such as Brewster Jennings & Associates, Air America, and Southern Air Transport.
Where Can I Find a Qualified, Experienced Criminal Defense Attorney in New York? 
If you've been searching for a qualified, experienced criminal defense attorney in New York, look no further than Phillip J. Murphy, Attorney at Law. Over the years, we have helped numerous defendants strive for positive results. Whether you have been accused of running a front operation or any other fraudulent activity in the Empire State, it makes sense to consult with a defense attorney at your earliest convenience. Reach out today to discuss the most appropriate defense strategy.
Sources:
justice.gov/usao-nj/pr/five-men-charged-using-new-york-diamond-district-companies-fronts-illegally-move-more
en.wikipedia.org/wiki/Front_organization#:~:text=A%20front%20organization%20is%20any,%2C%20advocacy%20groups%2C%20or%20corporations.