What Happens If You Do Business With Russian Oligarchs In New York?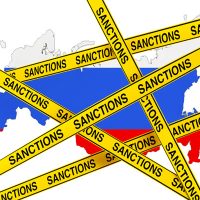 The United States has taken a firm stance against Russia in recent months, with the war in Ukraine continuing to rage on. Not only is Putin being targeted with sanctions, but also many so-called "oligarchs" in the Eastern European nation. This means that there are many Russian business people who are essentially "persona non grata" – even if they had many connections in New York prior to the war. It makes sense to avoid doing business with these individuals, as breaking sanctions can lead to serious consequences. But what exactly happens when you do business with Russian oligarchs in New York?
A Recent Example 
On October 11th, it was reported that a UK citizen had been charged with conspiring to violate US sanctions placed on a Russian oligarch. The case is being handled by the United States Attorney for the Southern District of New York and the FBI. However, the accused is still in the UK – and he will be extradited to the United States to face his charges soon.
The UK citizen is mostly being accused of providing "property management" services to Oleg Deripaska, who was arrested in late September of 2022 for also violating sanctions. Essentially, this UK citizen was making sure the oligarch's US-based assets were being handled while he was facing charges. The United States is sending a clear message that even if Russian oligarchs attempt to continue running their vast empires from behind bars, they will encounter significant roadblocks. Perhaps most importantly, this sends the message that anyone who attempts to help these individuals will also face serious consequences.
Indeed, the Director of Task Force KleptoCapture stated:
"The international real estate market, and its infamous opacity, afforded Bonham-Carter no shelter from the diligence and expertise of U.S. law enforcement and our partners.  Others who would attempt to move illicit money through international markets should take notice: neither powerful connections nor sophisticated deceptions succeeded in hiding Bonham-Carter's efforts to illegally service a sanctioned oligarch."
In addition, the UK citizen is accused of helping the oligarch move his expensive artwork across international borders. It is unknown whether the accused also planned to help Deripaska sell this artwork.
Prior to facing charges in the United States, the defendant had his bank accounts frozen for six months in the UK. He is now being charged with conspiring to evade US sanctions, violating the IEEPA, and one count of wire fraud. If convicted, he faces up to 20 years in prison.
Where Can I Find a Criminal Defense Attorney in New York? 
If you've been searching for a qualified, experienced New York criminal defense attorney, look no further than Phillip J. Murphy, Attorney at Law. Over the years, we have helped numerous defendants in the Empire State – including those accused of white-collar crime and other business-related issues. We know that it's often difficult to keep track of ever-changing sanctions – but you're not alone in this battle. With our help, you can fight for your rights effectively – so book your consultation today.
Sources: 
bbc.com/news/uk-63218643
justice.gov/usao-sdny/pr/uk-businessman-arrested-sanctions-evasion-benefitting-russian-oligarch-oleg-deripaska